DMac shares his home improvement expertise
Sliding glass patio doors are a beautiful addition to any home. However, aesthetics isn't the only benefit of sliding doors. This blog will go over the advantages of having sliding patio doors.
Air
Sliding glass patio doors are great for airflow circulation. Ventilation helps your home get rid of moisture, cooking odors, smoke, and other indoor pollutants. If you have few windows, the air circulation throughout your home may be lacking. With a patio sliding door, the space is big enough to let in large surges of air. It helps cool your home and improve the air quality, smell, and feel. It can also increase your home's energy efficiency by reducing the need for AC.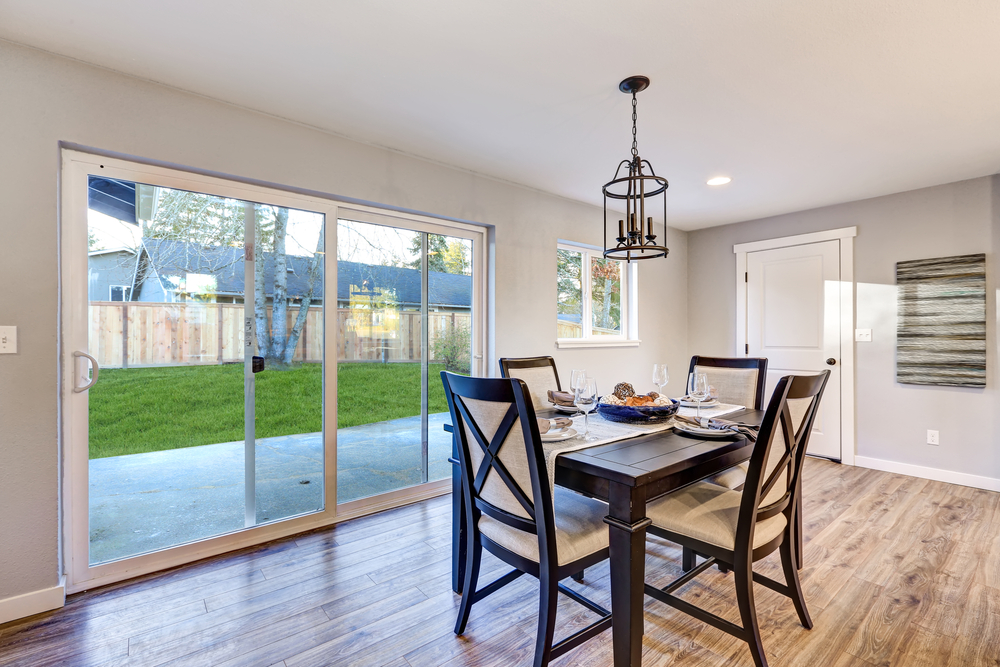 Light
Sliding glass doors' large glass panes allow for the entry of natural sunlight into your home during the day. With panes running from the ground up to the top of the door panel, you will not have to turn on the lights during the day. This makes your house more energy-efficient while saving you money on your monthly utility bill. Natural light also makes your home more pleasant and inviting.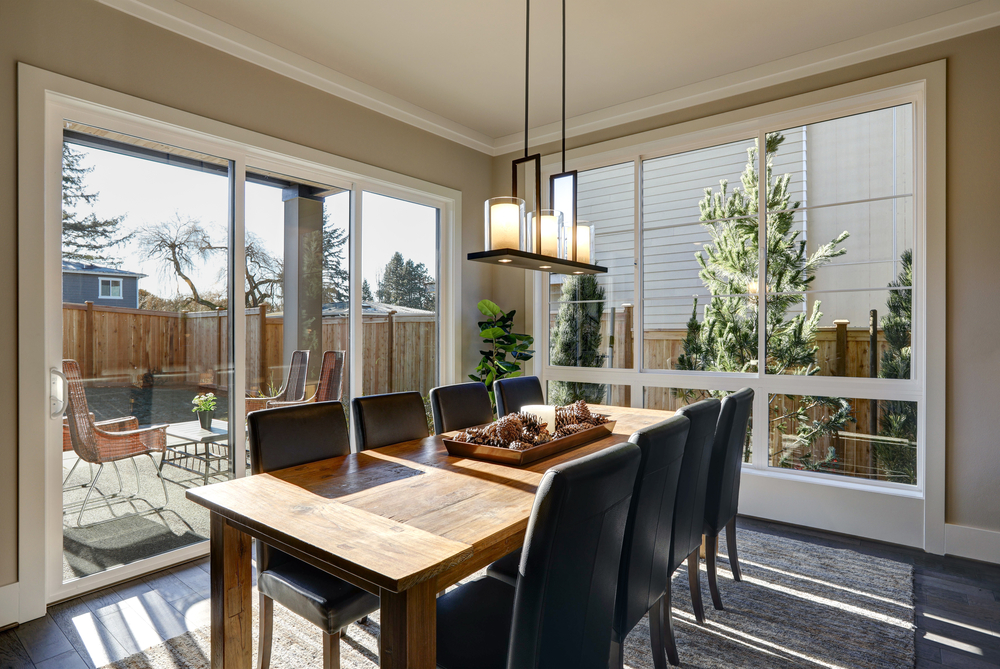 Traffic Flow
Ever had a backyard family get-together where multiple people are trying to squeeze through your doorway in and out of the backyard? Well, sliding patio doors will make more space for traffic flow. Sometimes you may have large objects that need to be moved into or out of the house, such as beds, couches, or tables. Patio doors' larger size allows for easy navigation and access. They can be about twice as wide as a regular-sized entry door.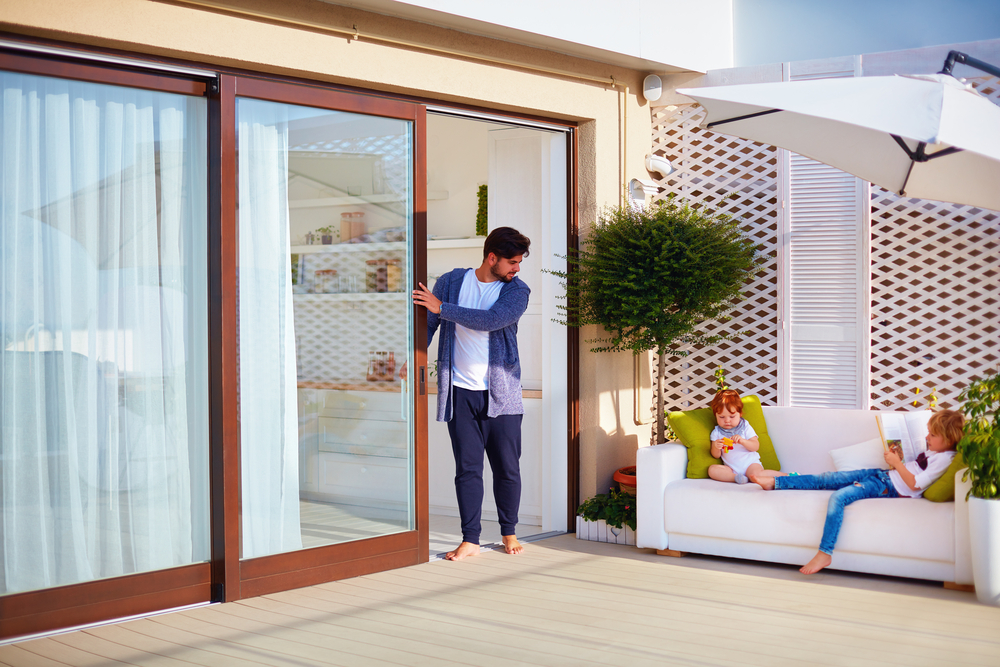 Appearance
Sliding patio doors are not only functional and useful, they also bring beauty to any home. They give homes personality and elegance. They can get rid of that small, cramped feeling of solid walls by giving you a view of the outside.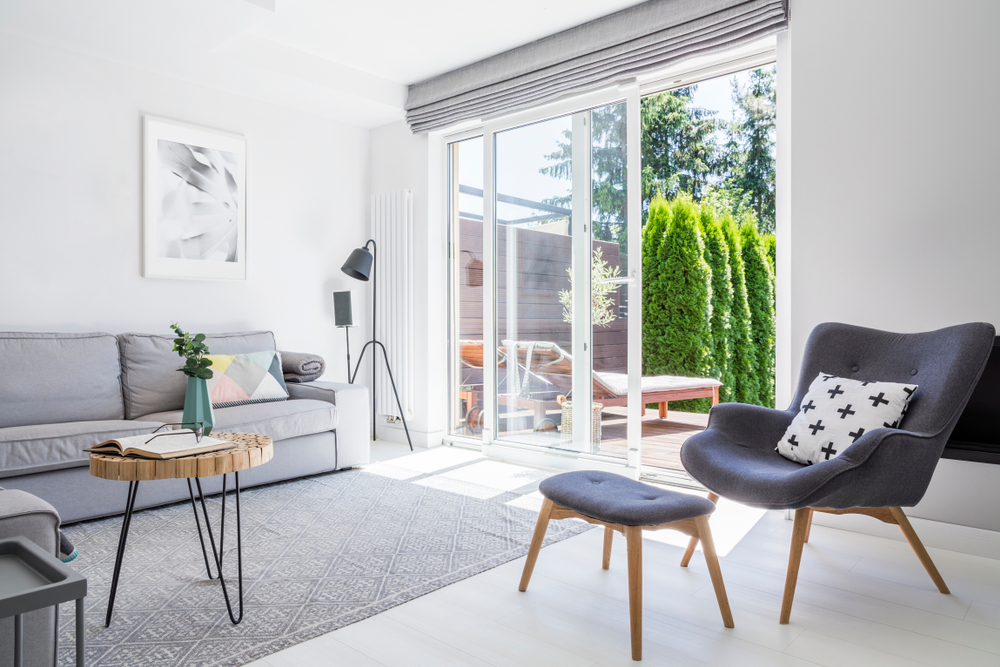 Spacious Look
Sliding glass doors can give the impression of a larger space. They create an optical illusion, much like mirrors, that make the space look larger than before. They also literally save you space by sliding rather than swinging out. That way, you don't have to make space around the doorway for them to be able to open.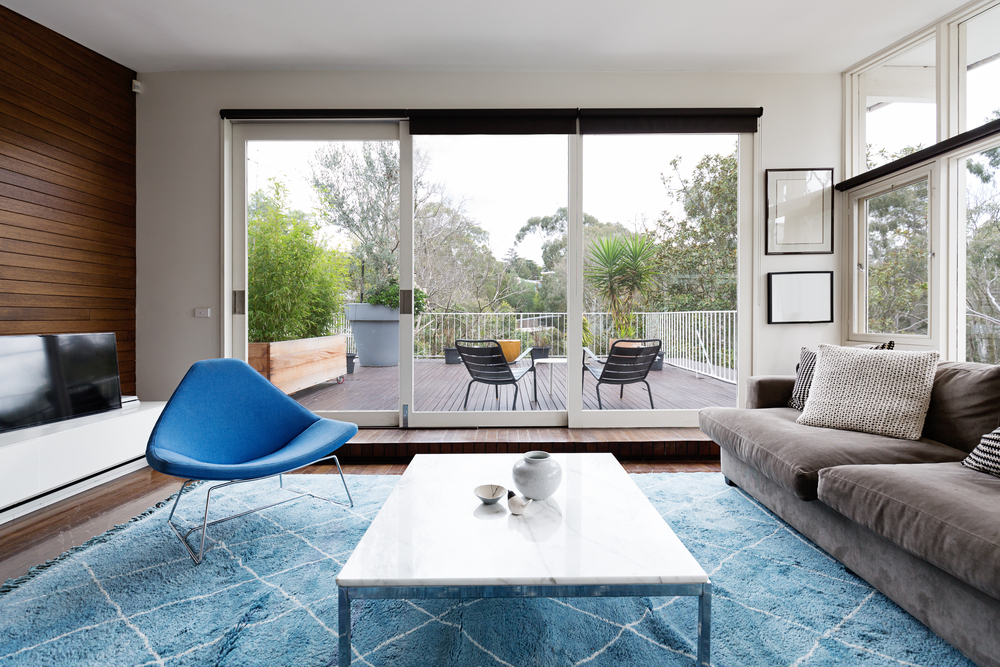 Sliding glass patio doors are easy to operate and clean. They're durable and require almost no maintenance. They are also helpful to young children's parents because they make it easier to keep an eye on little ones while they play outside. The advantages of having sliding glass patio doors are immeasurable. Ask DMac any home improvement question you might have! To install your sliding glass patio door, give us a call at (562) 464-0684 or visit our website.
Get a Free Quote
Family Home Improvement
Family Home Improvements has been in business for over a decade providing excellent services with experienced, well-trained, and courteous crews. Many homeowners have used Family Home Improvements and are now repeat clients, requesting expert help from Family Home Improvements with other aspects of home improvement, including room additions, door installations, and kitchen and bathroom makeovers.
A Five-Star Company

These guys are awesome. They did a coating on my house called "Texcote". I love it. My house has never looked better. The crew was great. They were Clean on time and very nice, and after they finished, Renzo himself came back to do an inspection and check to see if I was happy. Not many companies do that. I thought that was great. Definitely will recommend them, and I will use them from now on for all my home improvement needs.
-Victor G.
Let's Make Things Happen
We take the confusion, stress, and headache out of the entire home improvement process. Our team members walk you through the entire journey!
"Hired Family Home Improvements to paint my house. Renzo was there every day to answer any of my questions and keep me informed. Jose Luis and Jose were very professional and did a great job. They were very nice and worked with me on any concerns I had. Would definitely hire again and recommend."
Family Home Improvements Customer from Orange, CA