COMPOSITE SHINGLE NEW ROOFS, RE-ROOFS AND ROOF REPAIRS
Using composite shingles, Family Home Improvements constructs new roofs. Using the same materials, Family Home Improvements also completes re-roofing jobs, and carries out repair work on existing roofs. From tear-off to clean up, Family Home Improvements has the experience needed to complete the job you need done. Rebuilding the framework where decay has taken its toll, replacing underlay, our crews work together to build your new roof, or to reconstruct your old roof, often with much higher quality than what existed before.
If only a section of roof needs repairing, we can usually find composite shingles in a matching color. When you've noticed a leak from your ceiling during or after a rainfall, don't wait to get it fixed. When a leak is visible, damage has already existed for some time in your roof, and its underling support structures. Even a small leak can be a sign of a great deal of damage overhead. Other situations that call for a roof repair is when something has landed on your roof. A tree limb may be heavy enough to crush the underlay and framework, even if the shingles appear intact. Family Home Improvements can get the roof clear, undo the damage to your roof, get your roof back in tip-top shape, and then clean up not only the debris from the job itself, but also the offending tree limbs.
Investment in Your Home
Maintaining your home's value and beauty is part of home ownership, and Family Home Improvements understands that your investment in your home is important to you and your family. Using the latest techniques, and the best tools available, Family Home Improvements' highly trained crews are able to re-craft existing roofs, or to create new roofs on newly built structures. If your roof has been damaged, or you are building your own home, Family Home Improvements has the know-how to get your roof built right, ensuring your home will enjoy long-lasting protection for decades to come.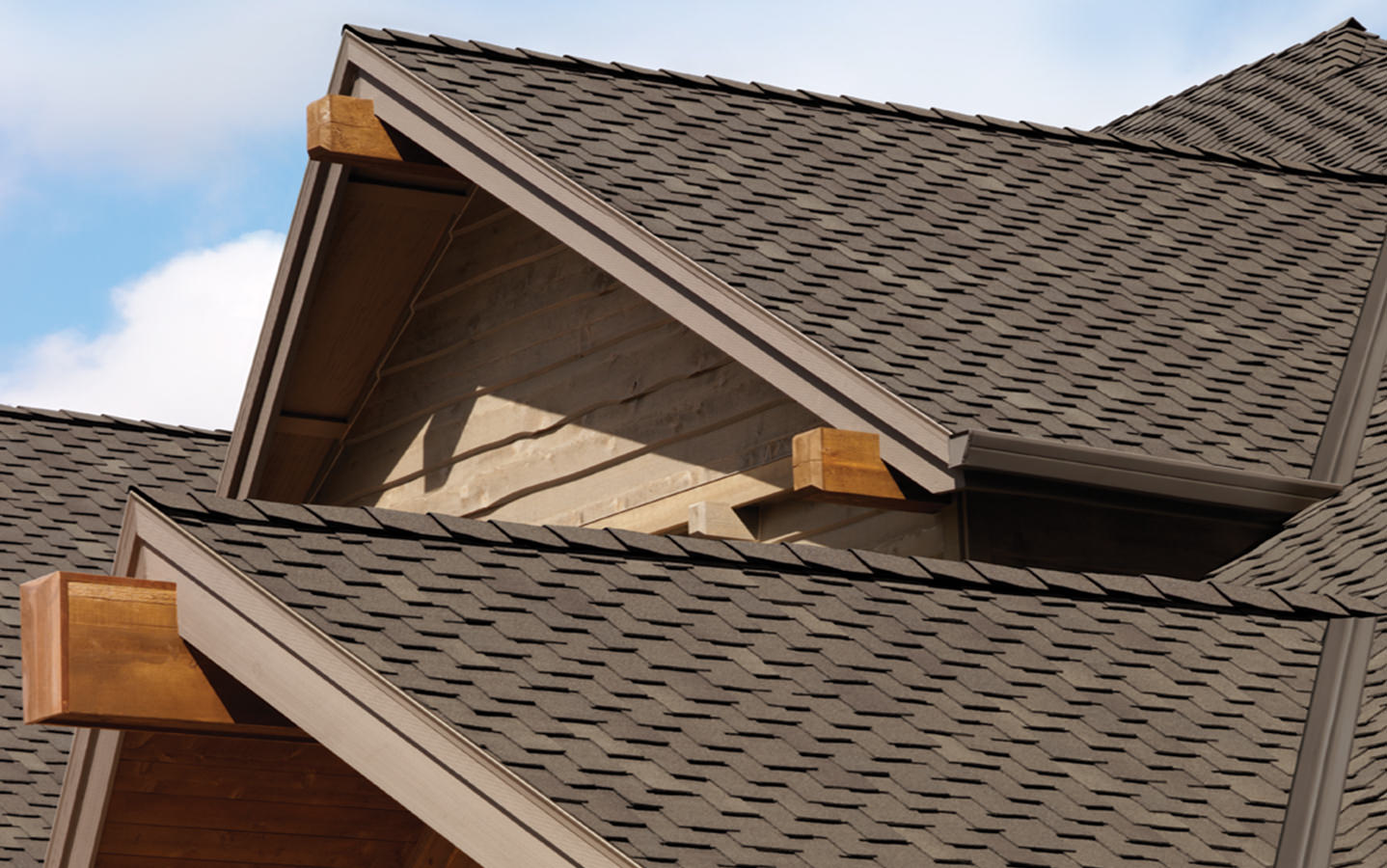 Composite shingles create a beautiful roof that looks similar to one constructed from costly, but fragile, slate, while still keeping total costs low. Composite shingles from Owens Corning are well-known for having a longer life and higher durability than other types of shingles because their components come from sources such as reclaimed tires and resins. Family Home Improvements roofing technicians are highly skilled at bringing back the value and beauty your home deserves with a high-quality roof.
Family Home Improvements' knowledgeable and highly skilled roofing professionals are experienced in repairing, re-roofing, and building roofs which include sky lights, solar panels, or other items installed. We take pride in being careful while working to fulfill your needs, ensuring your pursuit of an improved roof doesn't lead to needing more repairs on your roof's extra amenities.
HOW TO INSTALL A NEW ROOF

At FHI, we're working on a new roof and we've created an ad (in slow motion!) on how the roofing process works.
TIMELAPSE: WHITTIER ROOFING RESTORATION
The FHI crew is in Whittier, working on a roof that was in badly need of repair. This wasn't just an ordinary job – for this project, we had to bring in the big guns.
ROOFING RESTORATION IN LESS THAN ONE MINUTE
Today, the FHI crew are in Paramount, California, working on a full roofing restoration project. As you'll see in the timelapse, Family Home Improvements is well-equipped with installing or restoring your old and leaky roof.
TIMELAPSE: Roofing Restoration in West Covina
A full and complete roofing restoration project in the city of West Covina, California. From sun up to sun down, our crew is hard at work restoring or installing your home's roof.
Comments
Let's Make Things Happen
We take the confusion, stress, and headache out of the entire home improvement process. Our team members walk you through the entire journey!
"Hired Family Home Improvements to paint my house. Renzo was there every day to answer any of my questions and keep me informed. Jose Luis and Jose were very professional and did a great job. They were very nice and worked with me on any concerns I had. Would definitely hire again and recommend."
Family Home Improvements Customer from Orange, CA