LaCANTINA BIFOLD DOORS
We offer beautiful and energy-efficient LaCantina bifold door systems. The bifold door systems come either standard size or made to measure. LaCantina offers bifold door systems to custom fit any opening for flexibility of design. Standard sized bilfold doors can be added for cost savings and shorter lead times. Some of the bifold door features include:
LaCantina Bifold Door Features
With the weight of the doors above, LaCantina Bifold Doors prevent alignment issues allowing ease of operation with effortless fingertip control. Top hung systems strategically avoid bottom rollers that collect dirt and damage wheels resulting in shorter door system lifespans. All panels are connected, eliminating the cumbersome task of manhandling each panel.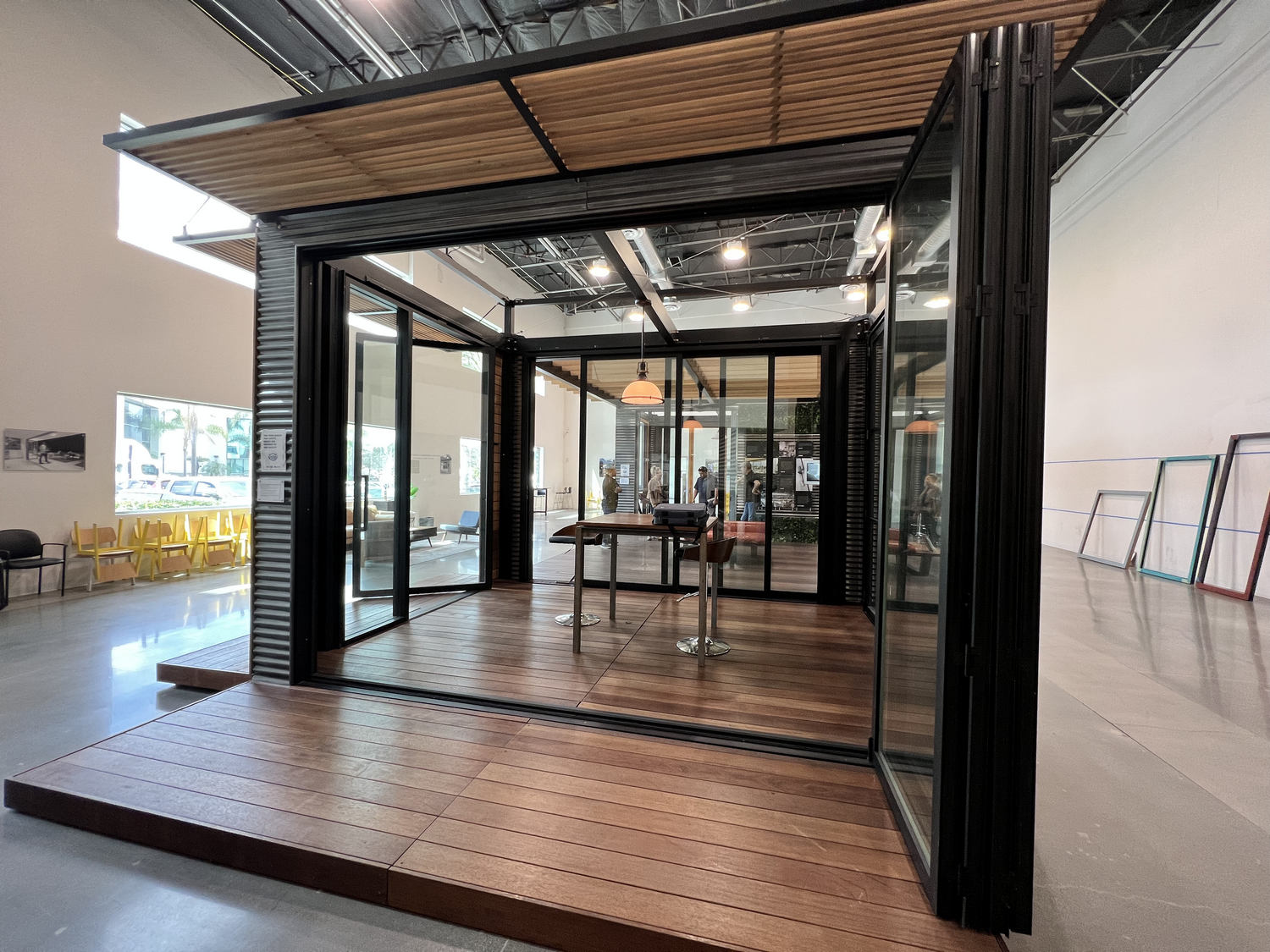 For a clean aesthetic style, our folding door panels can be 39″ wide and 120″ tall without obtrusive horizontal mullions due to highly engineered profiles that do not require additional support.
LaCantina offers a variety of sill options, including our standard weather-resistant sill, flush guide sill for smooth floor to floor transitions, and an ADA-compliant sill for both interior and exterior applications in even the harshest of environments.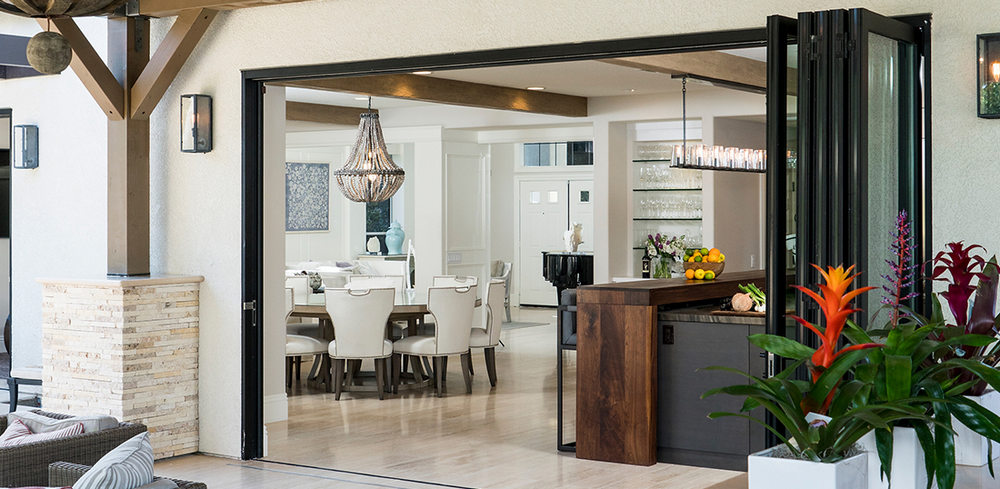 LaCantina features Cardinal Glass, the world's leading glass manufacturer, with the ability to match any door and window package and meet any energy code requirement. Our wide range of glass options provides you with the highest level of comfort and savings year-round fit for any weather. LaCantina also offers Cardinal's latest innovation, Neat Glass, which is easier to clean, lower maintenance, and more energy-efficient.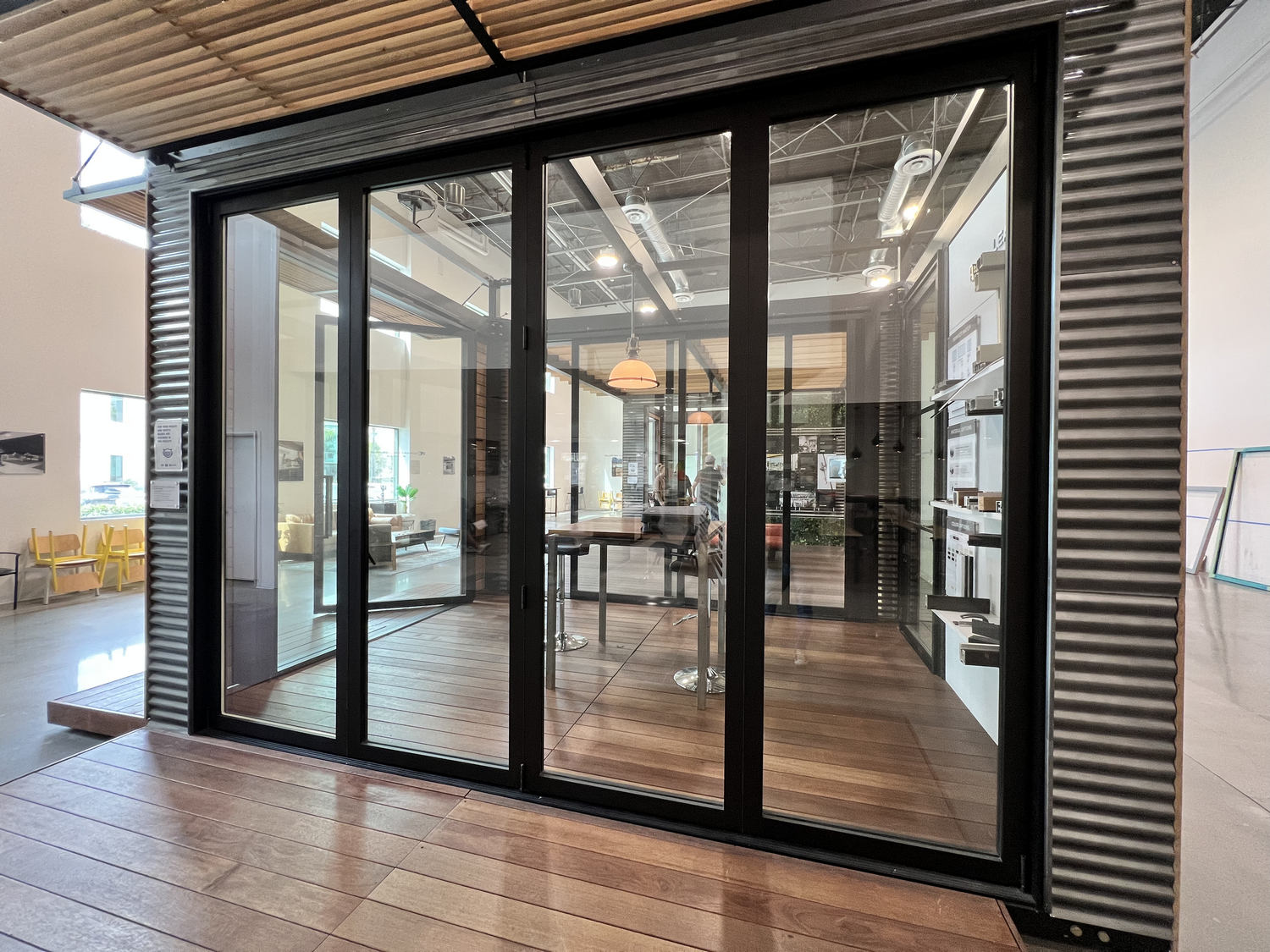 For maximum protection against cold and hot climates, our accordion doors feature thermal breaks, offer lower u-factors, limit condensation, increase energy performance and reduce thermal conductivity.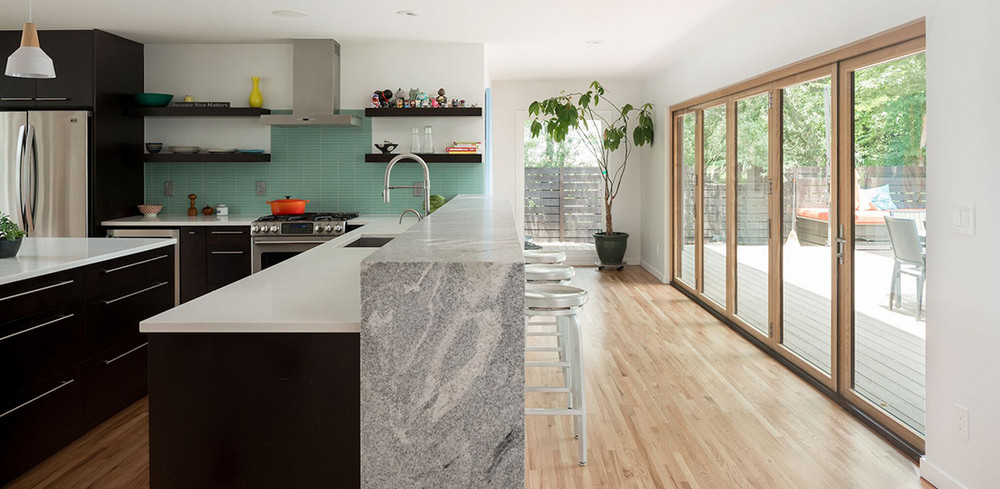 Invest in Bifold Doors
Bifold doors effortlessly open up your home to views and the outdoors, while adding an attractive element. They provide easy access to your yard, let in a lot of natural sunlight, and create an illusion of immense space with their wide openings. You can customize your bifold door to fit the style, texture, and color of your home without a hitch. Plus, there is the added benefit of security supplied by a locking system across multiple points on the sliding track that protects your home from unwanted guests and unpleasant weather.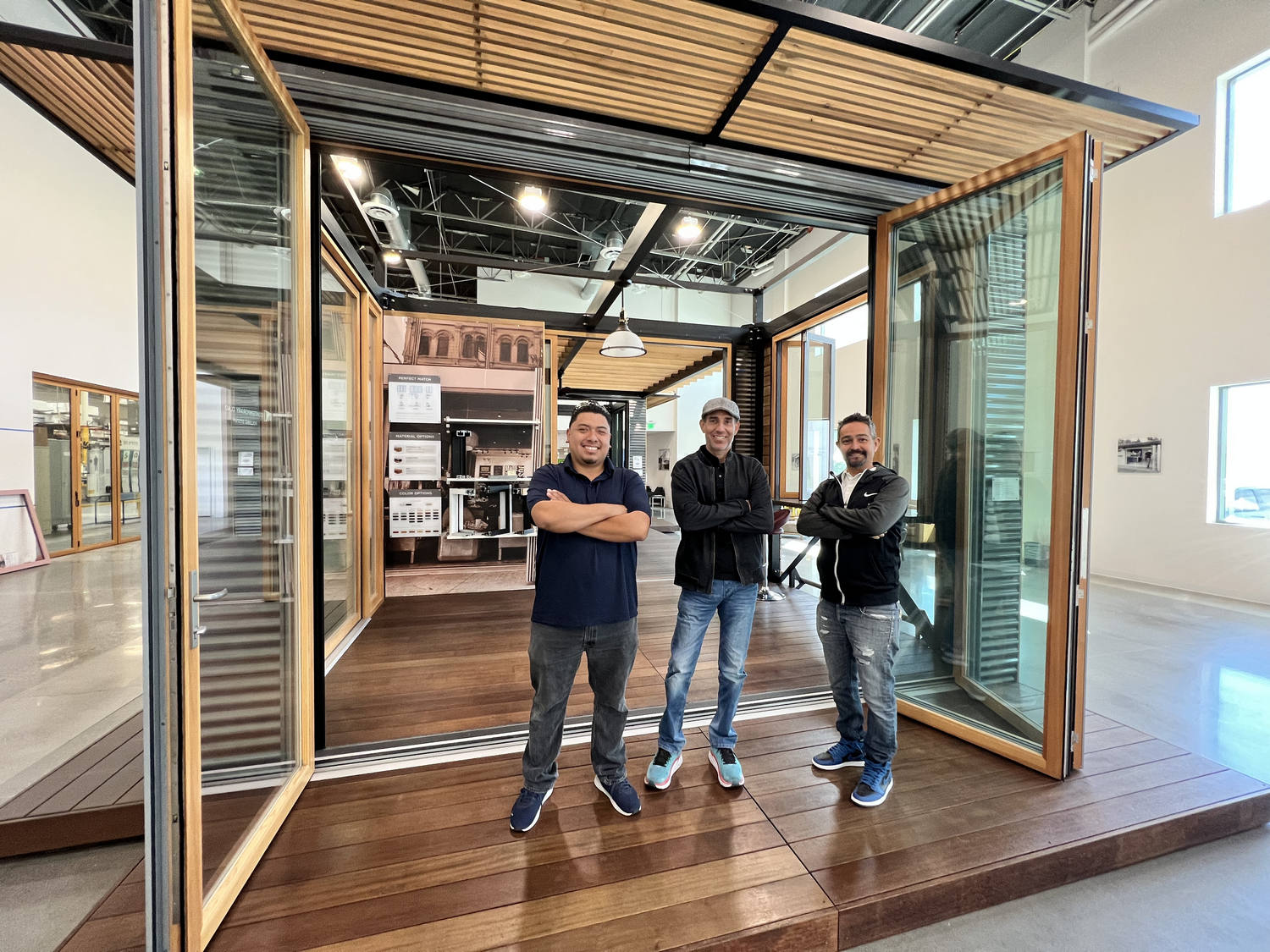 Family Home Improvements has 30 years of experience in helping owners create the home of their dreams. For a free, no-obligation quote, please fill out the form on our website!
Family Home Improvements has 30 years of experience in helping owners create the home of their dreams. For a free, no-obligation quote, please fill out the form on our website!
Get a Free Quote
Family Home Improvement
Family Home Improvements has been in business for over a decade providing excellent services with experienced, well-trained, and courteous crews. Many homeowners have used Family Home Improvements and are now repeat clients, requesting expert help from Family Home Improvements with other aspects of home improvement, including room additions, door installations, and kitchen and bathroom makeovers.
A Five-Star Company

These guys are awesome. They did a coating on my house called "Texcote". I love it. My house has never looked better. The crew was great. They were Clean on time and very nice, and after they finished, Renzo himself came back to do an inspection and check to see if I was happy. Not many companies do that. I thought that was great. Definitely will recommend them, and I will use them from now on for all my home improvement needs.
-Victor G.
Let's Make Things Happen
We take the confusion, stress, and headache out of the entire home improvement process. Our team members walk you through the entire journey!
"Hired Family Home Improvements to paint my house. Renzo was there every day to answer any of my questions and keep me informed. Jose Luis and Jose were very professional and did a great job. They were very nice and worked with me on any concerns I had. Would definitely hire again and recommend."
Family Home Improvements Customer from Orange, CA