Family Home Improvements is a proud installer of James Hardie Board fiber cement siding for California homes. James Hardie siding is the industry leader in fiber cement siding production, exceeding market standards for quality, durability, and aesthetics year after year. As a James Hardie Elite Preferred Installer, Family Home Improvements complies with all manufacturer's best practices regarding material storage, cutting, substrate preparation, fastener selection, and finishing techniques. We are committed to maintaining a safe job site and delivering a finished project you will be proud to call home.
How we Install Siding
Installing siding is your opportunity to not only give your home an aesthetic makeover that will transform the way you live and increase its resale value. It also is your chance to repair and fortify the home's infrastructure. Family Home Improvements residential contractor service includes a comprehensive, multi-step process:
Your first step is to decide which type of siding is best for your home, your budget, and your taste.  Family Home Improvements uses only the highest quality vinyl and fiber cement siding on the market. Either type will stand up to California's heat, salt air, and winds, but each has its advantages.
Family Home Improvements installs the most attractive, versatile, durable fiber cement siding on the market. Its unique construction coupled with Family Home Improvements demonstrated expertise ensures your home will remain a showpiece for decades to come.
2022-03-25T11:54:09-07:00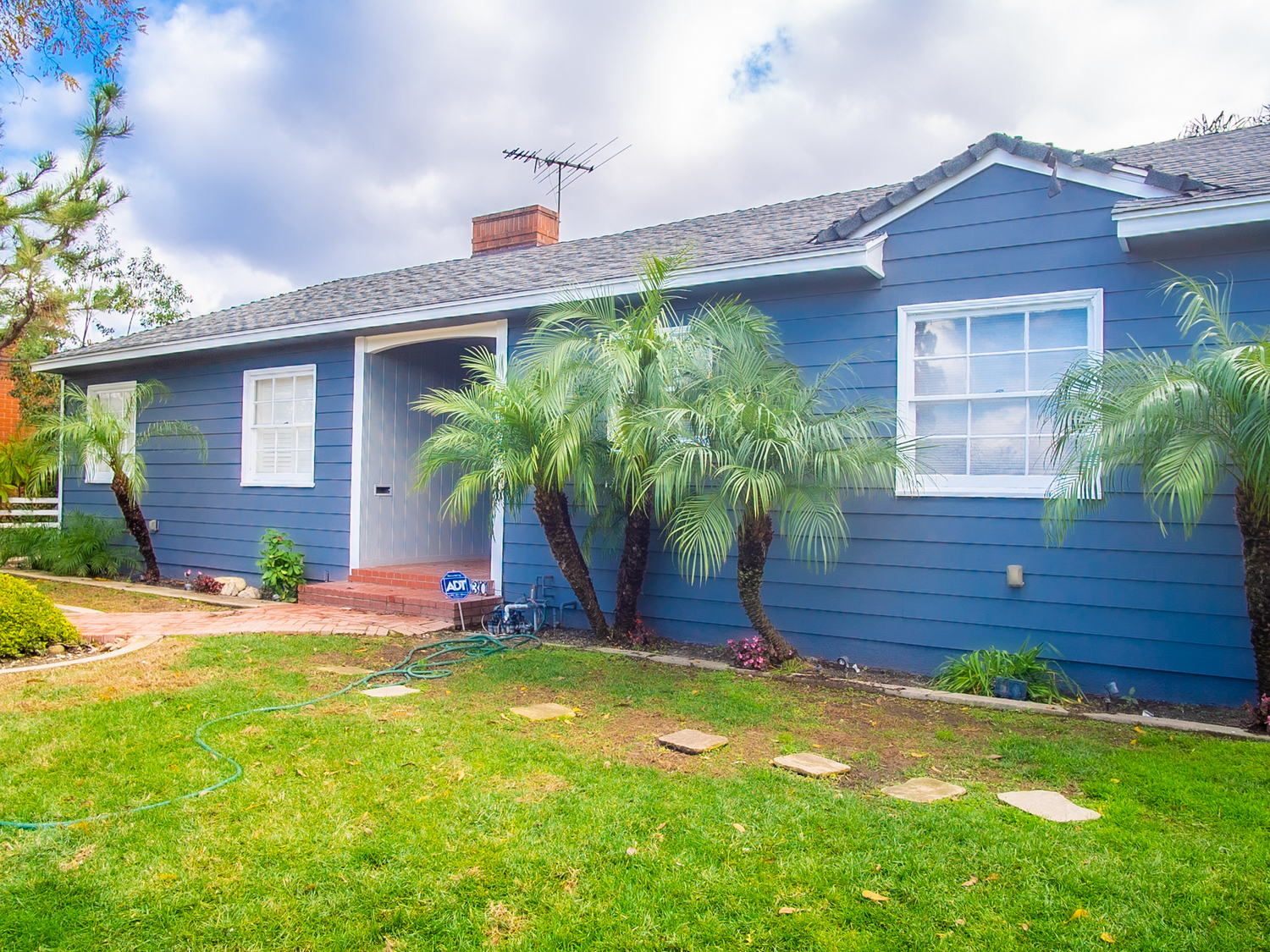 Check out this hardie siding restoration we worked on in Pomona, CA! ...
2022-03-25T11:55:36-07:00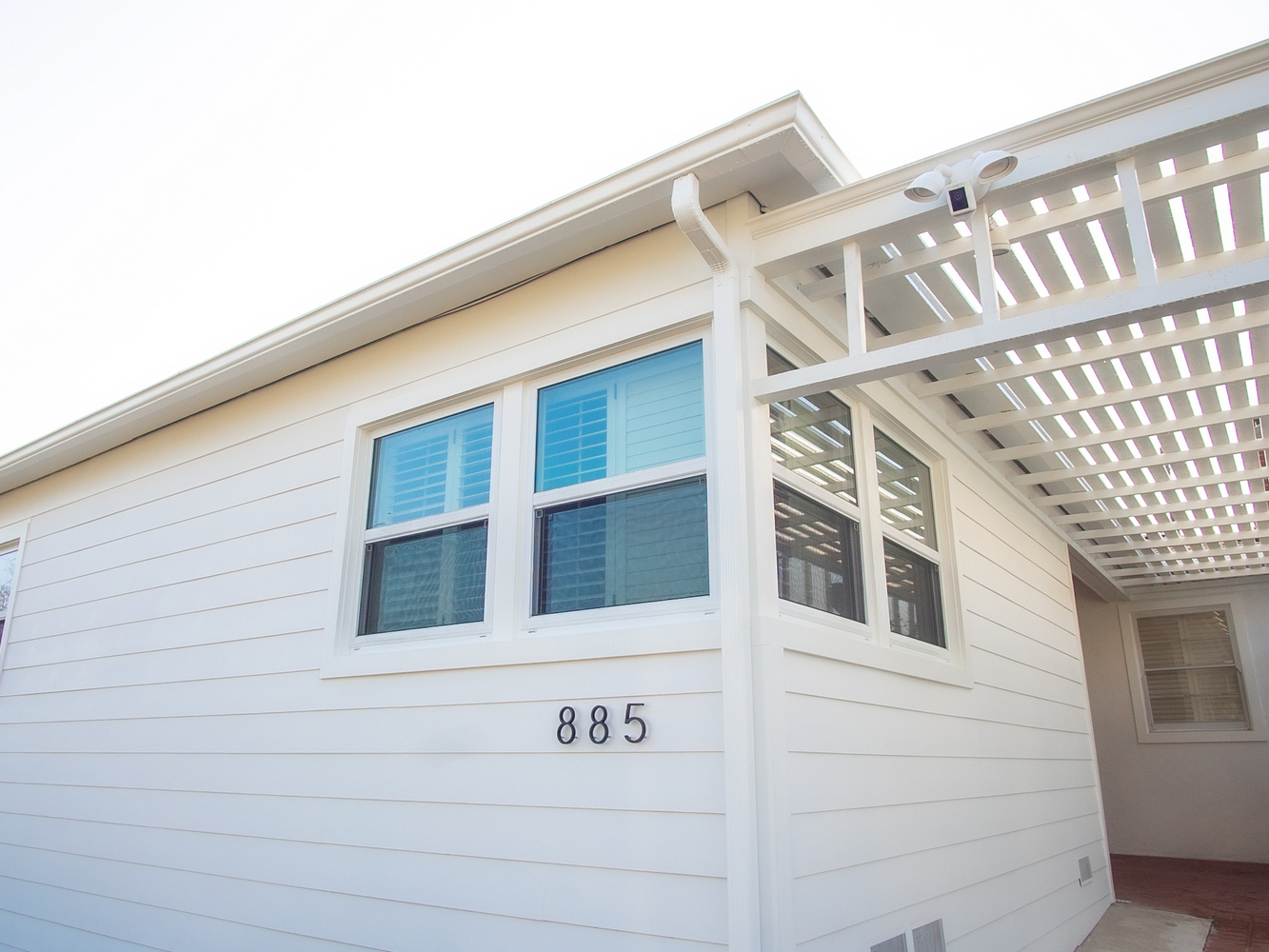 Take a look at this siding installation we worked on in San Pedro, CA! ...
Manufactured by James Hardie from wood pulp, cement, and other materials to keep moisture out, Hardie Board costs somewhat more than vinyl siding because it is five times thicker, so it won't rot, warp, melt, or burn, even when exposed to an open flame. The board's thickness accommodates deep texturing that closely simulates wood grain for a quality appearance.
Family Home Improvements is a full-service residential contractor, and we take the same care and precision when installing vinyl siding, which is lighter, thinner, and less expensive than Hardie Board. Vinyl offers some of the same energy efficiency as Hardie Board. Cladding your vinyl siding keeps heat out and conditioned air in, so your AC unit doesn't have to work so hard. Our vinyl siding is resilient – it won't fade or need repainting. And unlike cheap, aluminum siding, it can withstand the wind, hail, and driving rain. Available in a variety of colors, there's a vinyl siding to match or complement your home's design.
Get a Free Quote
Family Home Improvement
Family Home Improvements has been in business for over a decade providing excellent services with experienced, well-trained, and courteous crews. Many homeowners have used Family Home Improvements and are now repeat clients, requesting expert help from Family Home Improvements with other aspects of home improvement, including room additions, door installations, and kitchen and bathroom makeovers.
A Five-Star Company

These guys are awesome. They did a coating on my house called "Texcote". I love it. My house has never looked better. The crew was great. They were Clean on time and very nice, and after they finished, Renzo himself came back to do an inspection and check to see if I was happy. Not many companies do that. I thought that was great. Definitely will recommend them, and I will use them from now on for all my home improvement needs.
-Victor G.
Let's Make Things Happen
We take the confusion, stress, and headache out of the entire home improvement process. Our team members walk you through the entire journey!
"Hired Family Home Improvements to paint my house. Renzo was there every day to answer any of my questions and keep me informed. Jose Luis and Jose were very professional and did a great job. They were very nice and worked with me on any concerns I had. Would definitely hire again and recommend."
Family Home Improvements Customer from Orange, CA