Recent TEXCOTE Projects
2023-06-02T11:12:59-07:00
Finding a reliable contractor who can truly transform your home is no ...
LEARN ABOUT OUR TEX•COTE® COOLWALL® SERVICE
Family Home Improvements is licensed by the manufacturer of TEX•COTE® COOLWALL® paints and can expertly paint the exterior of your home with this ultra-modern paint in a quick and professional manner. This paint contains pigments that reflect the sun's rays, reducing the temperature of your home's exterior walls up to 40 degrees. This paint is also much longer lasting and durable than other exterior paints, being ten times thicker that traditional paint, and can only be applied by licensed parties.
Family Home Improvements only uses highly experienced painters to work on our clients' homes, ensuring high quality paint applications every time. We have the skills an tools to prepare your home for painting, from laying down of tarps and applying tape to windows and other features of your home's exterior, through the priming process of sanding and scraping flaking areas, then the paint application itself, to clean up of the area after painting has been completed. For extensive paint jobs, either a larger crew will work on your home, or crews will clean up prior leaving for the day, and return as promised the following day.
In the case of graffiti, Family Home Improvements can provide a paint job on the affected wall, closely matching the paint color on the wall. Primer is applied, then allowed to stand before finishing with the completion of the paint application.
Our TEX•COTE® Painting Process
TEXCOTE Painting Benifits
TexCote produces several different colors of CoolWall paint, and has the color right for your home's latest upgrade. This paint is so reflective of the sun's rays, as well as Radar waves, that it was chosen to be used on Stealth bombers to reduce the ability of Radar instruments to detect the aircraft. Many homeowners have experienced savings of up to 20% off their cooling expenses after application of CoolWall paint to their home's exterior. This paint can also increase the value of your home and is an excellent way to create not only a much higher sale price, but also the amount of curb appeal your house has over others on the market than is possible with traditional paints.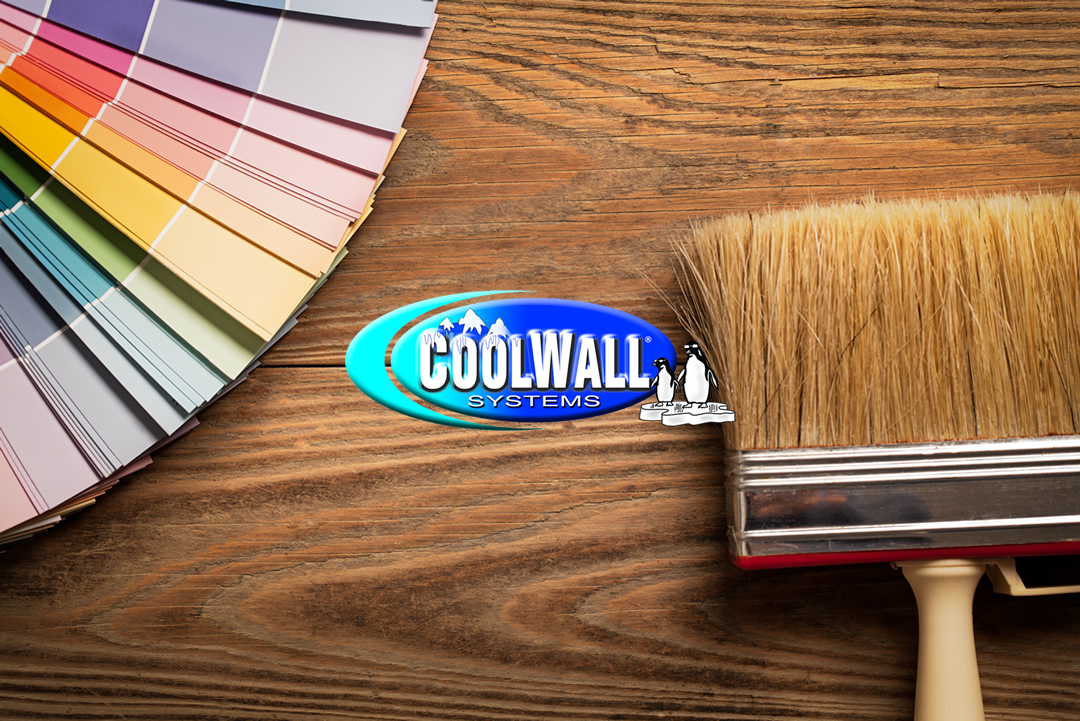 Being ten times thicker than other paints on the market, painting your home with TexCote CoolWall paint can greatly increase the amount of time in between paint jobs. This can greatly decrease the amount of money spent over the time you own your home, and at the same time, also increase the level of quality, beauty, and protection CoolWall paint provides to your home's exterior.
California's weather is perfect for CoolWall paint, and the savings gained by the reduction of heating costs homeowners experience, in addition to being naturally cooler to begin with, offsets the heat penalty experienced by those living in colder climates.
REACTING TO OUR TEXCOTE VIDEOS!!! | FHI Podcast

David and Renzo are BACK – this time, we're putting aside our Q+A's and REACTING to our TEXCOTE VIDEOS!
TESTIMONIAL: Cerritos Smooth Stucco Makeover!
We're in the city of Cerritos, CA, where homeowner, Robinson, does his OWN walkthrough of our complete STUCCO MAKEOVER!
Texcote Coolwall Review + Q&A | FHI Podcast

Do you have questions about texcote coolwall? Are you trying to avoid your home from becoming a TEXCOTE NIGHTMARE?
TESTIMONIAL: PASADENA TEXCOTE COOLWALL REVIEW!
We're in the beautiful city of Pasadena, CA, finishing up our TEXCOTE COOLWALL job in a two-story, single-family house – but first, we had to get a quick testimonial from the homeowner, Sadna!
TESTIMONIAL: Bellflower Texcote Coolwall Review!
We're in the city of Bellflower, CA! Re-visiting to get the homeowner's testimonial. In this quaint, one-story home, we applied texcote coolwall.
Comments
Let's Make Things Happen
We take the confusion, stress, and headache out of the entire home improvement process. Our team members walk you through the entire journey!
"Hired Family Home Improvements to paint my house. Renzo was there every day to answer any of my questions and keep me informed. Jose Luis and Jose were very professional and did a great job. They were very nice and worked with me on any concerns I had. Would definitely hire again and recommend."
Family Home Improvements Customer from Orange, CA