DMac shares his home improvement expertise
Color windows are still the hottest trend. Many homeowners are choosing Color windows for their homes, and we believe this won't be going away anytime soon. Color windows are a great compliment to many different home styles, including farmhouse and modern-style homes. Replacing your windows with color windows can provide that wow factor and instantly make your home the standout in the neighborhood.
Anlin's windows with ThermaCoat Solar Reflective Coatings can greatly improve the look of your home and still remain energy efficient!
Create a Bold Contrast
If your home has a light exterior color, installing color windows will create a bold contrast that attracts attention and makes your home stand out.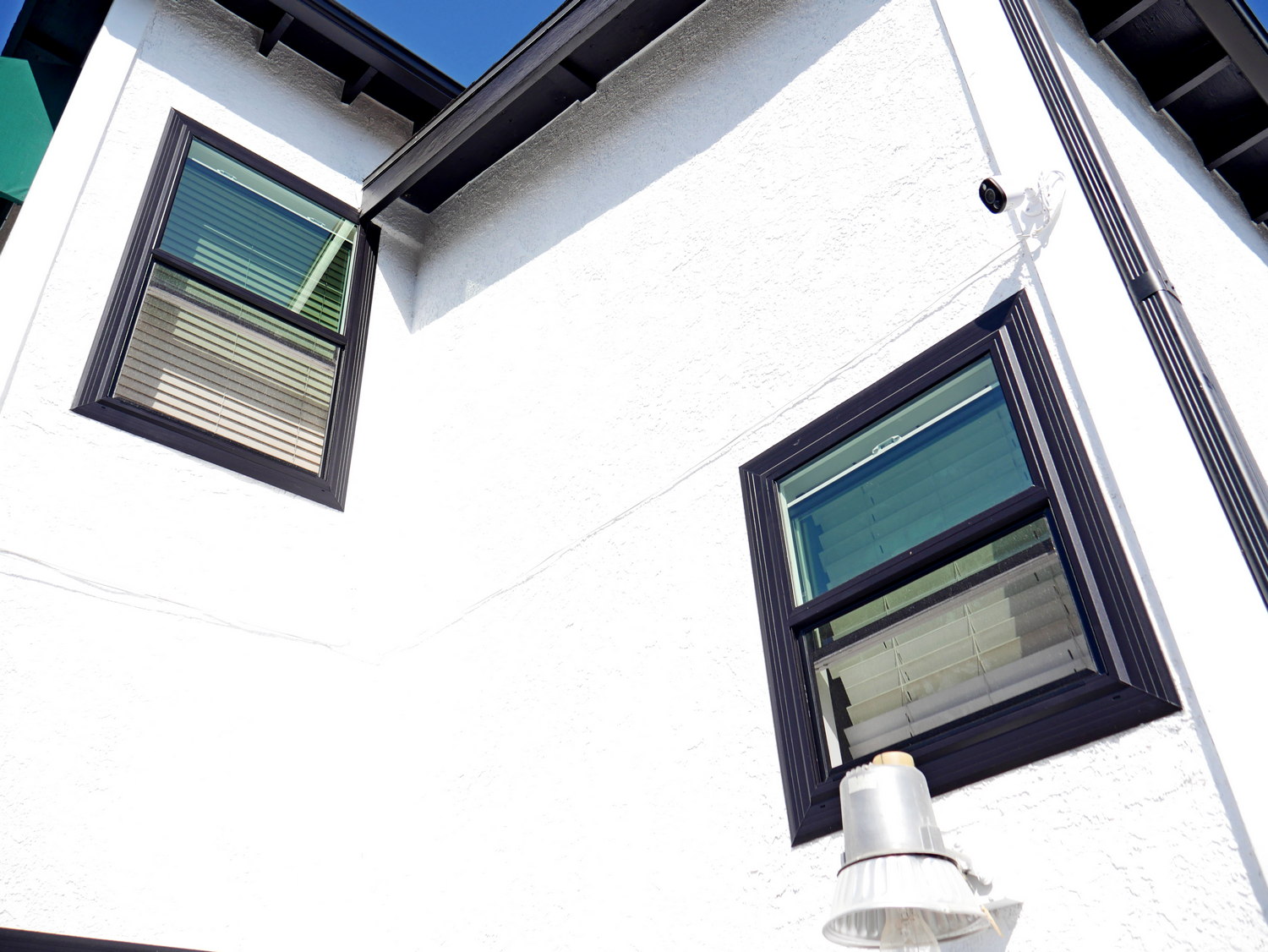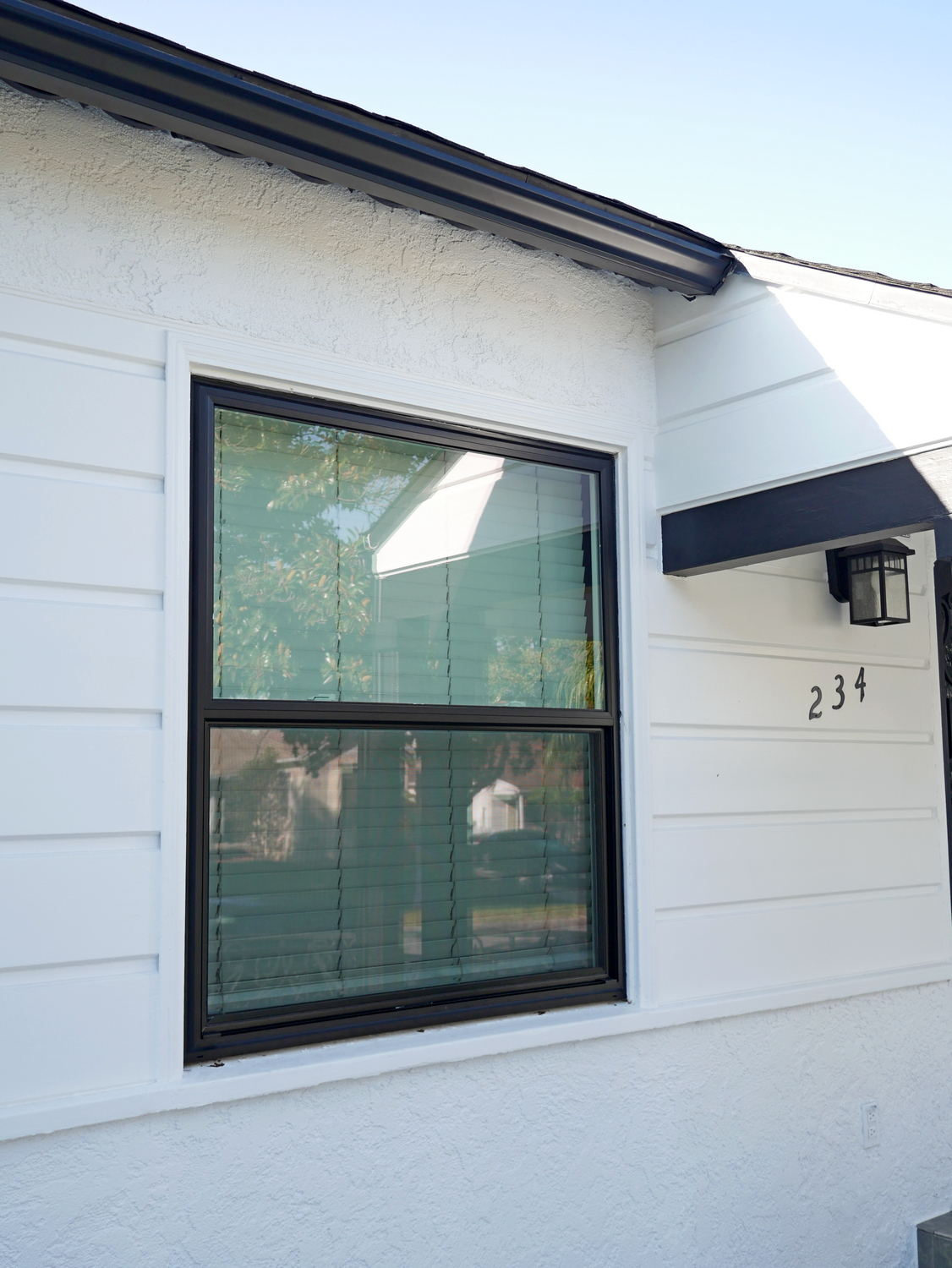 Curb Appeal Enhancement
Color windows greatly increase curb appeal bringing a dramatic change and distinguishing your home from the others.
Won't Go Out of Style
Color windows are a classic look and have been around for a long time, and are still a popular window color choice today. They give a timeless modern look and enhances the exterior of the home. At Family Home Improvements, we offer Anlin windows that are available in 12 designer exterior colors to choose from.
Get the Best of Both Worlds. Color Exterior And White Interior.
Color windows with color on the exterior and interior may not match the interior look of your home and can clash with the home design and decor. Anlin windows come with a color exterior frame color option and white, adobe, or tan for the interior frame, so you can keep the look of the inside of your home.
Anlin's Color Windows Don't Absorb Heat
Suppose you are worried about color windows compromising your energy efficiency and absorbing heat no need to worry. Unlike ordinary paints that absorb the sun's infrared Heat, Anlin's ThermaCoat Solar Reflective Coatings are made with pigments that reflect the sun's infrared heat, keeping your vinyl windows and doors cooler regardless of color. Anlin offers ThermaCoat Solar Reflective Coatings in 12 exterior colors to choose from to bring out the best in your home.
Anlin's ThermaCoat Solar Reflective Coatings:
The most environmentally friendly coatings in the industry
Exceed California environmental standards by as much as 80%
Rated as non-hazardous by the EPA
Exceed AAMA and ASTM standards for heat reflectivity, UV resistance, humidity and corrosion resistance, impact and adhesion
Contact a Family Home Improvements expert today to ensure color windows are the right choice for your home. For a no-pressure conversation and all-informative chat with a windows expert, give us a call at (562) 464-0684.
Get a Free Quote
Family Home Improvement
Family Home Improvements has been in business for over a decade providing excellent services with experienced, well-trained, and courteous crews. Many homeowners have used Family Home Improvements and are now repeat clients, requesting expert help from Family Home Improvements with other aspects of home improvement, including room additions, door installations, and kitchen and bathroom makeovers.
A Five-Star Company

These guys are awesome. They did a coating on my house called "Texcote". I love it. My house has never looked better. The crew was great. They were Clean on time and very nice, and after they finished, Renzo himself came back to do an inspection and check to see if I was happy. Not many companies do that. I thought that was great. Definitely will recommend them, and I will use them from now on for all my home improvement needs.
-Victor G.
Let's Make Things Happen
We take the confusion, stress, and headache out of the entire home improvement process. Our team members walk you through the entire journey!
"Hired Family Home Improvements to paint my house. Renzo was there every day to answer any of my questions and keep me informed. Jose Luis and Jose were very professional and did a great job. They were very nice and worked with me on any concerns I had. Would definitely hire again and recommend."
Family Home Improvements Customer from Orange, CA