DMac shares his home improvement expertise
A fresh coat of paint transforms the look of the home's exterior like nothing else. In just a few short days, your home can become the envy of the neighborhood instead of being described as dingy and drab. However, this upgrade can be short-lived if a homeowner selects the wrong type of paint, chooses an inexperienced painting contractor, or decides to DIY the project. If the paint is poor quality or applied without experience and knowledge, it will quickly crack, peel, blister, and fade. In this case, the home might end up being in a worse condition than before the project. Luckily if you are a homeowner in Los Angeles, Riverside County, or Orange County, it is easy for you to have a beautiful energy-efficient, high-performance paint applied to your home, making it look amazing for a lifetime. You can simply use Family Home Improvements' professional exterior painting services. 
How Can You Make the Most of Your House Painting Project
Making sure you receive the lasting value for your investment is easy with Family Home Improvements exterior painting services. We do not cut corners, and we use only top-of-the-line exterior house paint from trusted brands that are ideal for homes in the Los Angeles, Riverside County, or Orange County areas. Our first choice is the COOLWALL® system from TEX-COTE®. This highly energy efficient paint is the best in its class for the following reasons:
The COOLWALL® paint system provides durability. It is specifically formulated and designed to resist all forms of weathering and deterioration. When your home shifts, COOLWALL® paint is even designed to shift with it as it settles, which prevents cracking. That assures your home's exterior continues to look brilliant for years to come.

COOLWALL® is extremely energy efficient. Imagine using the same solar reflective technology that the military uses to reduce the heat signature of vehicles for your residence! The technology is available now and coated with this paint; your home will absorb much less solar heat. Especially in the summertime, COOLWALL® could significantly lower your monthly energy costs.
Our exterior paint is beautiful. There is a large variety of stunning colors to suit your preferences. The colors are heat resistant and won't fade with time, so you'll be able to count on your new paint to look beautiful year after year. The best part is that COOLWALL® requires minimal upkeep.
Family Home Improvements strives to meet any homeowner's needs and budget, providing multiple house painting solutions. We proudly offer a variety of other solutions in addition to the COOLWALL® system from TEX-COTE®, including premium house paint from highly regarded names, such as Life Paint and BEHR Paint.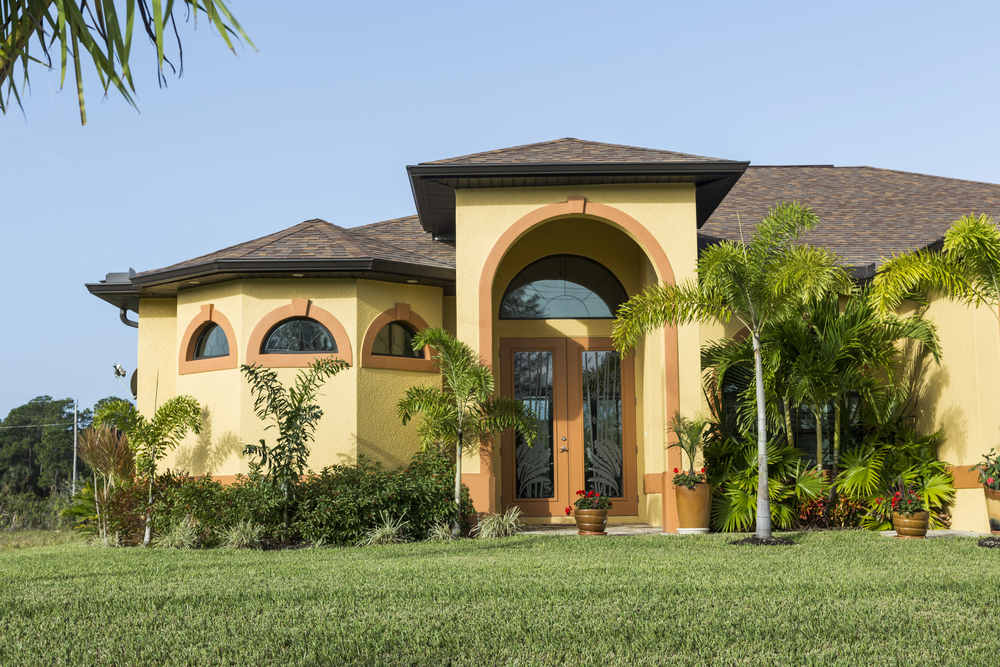 The Right Way to Perform Professional Exterior Painting Services 
Family Home Improvement ensures each project is completed to the highest standards. We have perfected our exterior painting services, including cleaning and preparing your home's exterior thoroughly so that our premium paint adheres properly. Our paint applicators are factory-trained and –certified experts. They specialize in professional painting services and share our passion for quality craft and service.
There is no reason to settle for anything less than the best for your home if you are in Los Angeles, Riverside County, or Orange County. Contact Family Home Improvements at (562) 464-0684 to learn more about our exterior painting services, or click here for a free quote today.
Get a Free Quote
Family Home Improvement
Family Home Improvements has been in business for over a decade providing excellent services with experienced, well-trained, and courteous crews. Many homeowners have used Family Home Improvements and are now repeat clients, requesting expert help from Family Home Improvements with other aspects of home improvement, including room additions, door installations, and kitchen and bathroom makeovers.
A Five-Star Company

These guys are awesome. They did a coating on my house called "Texcote". I love it. My house has never looked better. The crew was great. They were Clean on time and very nice, and after they finished, Renzo himself came back to do an inspection and check to see if I was happy. Not many companies do that. I thought that was great. Definitely will recommend them, and I will use them from now on for all my home improvement needs.
-Victor G.
Let's Make Things Happen
We take the confusion, stress, and headache out of the entire home improvement process. Our team members walk you through the entire journey!
"Hired Family Home Improvements to paint my house. Renzo was there every day to answer any of my questions and keep me informed. Jose Luis and Jose were very professional and did a great job. They were very nice and worked with me on any concerns I had. Would definitely hire again and recommend."
Family Home Improvements Customer from Orange, CA