DMac shares his home improvement expertise
Have you ever wondered why your energy bills increase when the cost of energy hasn't? Due to inefficient and drafty windows, it's highly likely that the energy in your home is being wasted. The worst part is that you still have to pay for it. Thousands of dollars in energy are sucked out of inefficient windows every year. If you're looking to save money on your electricity bill, you should consider getting Low-e windows with argon gas fill. How do these features help me save money? This blog will go over how Low-E and argon gas windows increase efficiency to help bring down those high energy bills and increase the comfort of your home.
What Are Low-E Windows?
Low-E, or low-emissivity windows have glass engineered to minimize the amount of infrared and UV light that comes through your glass without reducing the amount of light that enters your home. They have a microscopic transparent coating that reflects heat away from the house. It helps keep your home's temperature consistent by reflecting the interior temperatures back inside the property. There are several factors used to measure the effectiveness of Low-E coatings, including:
Solar Heat Gain Coefficient (SHGC): This is the fraction of incident solar radiation admitted through the window. This can be either directly transmitted and absorbed or radiated inward.
Visible Light Transmittance (VLT): The measure of how much visible light passes through the glass.
Light to Solar Gain: The ratio between the window's visible light transmittance and its Solar Gain Coefficient rating.
U-Value: The rating that is given to a window based on how much heat loss it allows.
Low-E Coatings Block UV Rays
As previously mentioned, one of the greatest benefits of Low-E Windows is its ability to block UV rays. Apart from helping protect people's skin and eyes, Low-E windows will also prevent the color fading from cloth fabrics like your furniture, carpet, and drapes. If you notice a lot of sun damage around your windows, then it's a clear sign that you need to update your windows.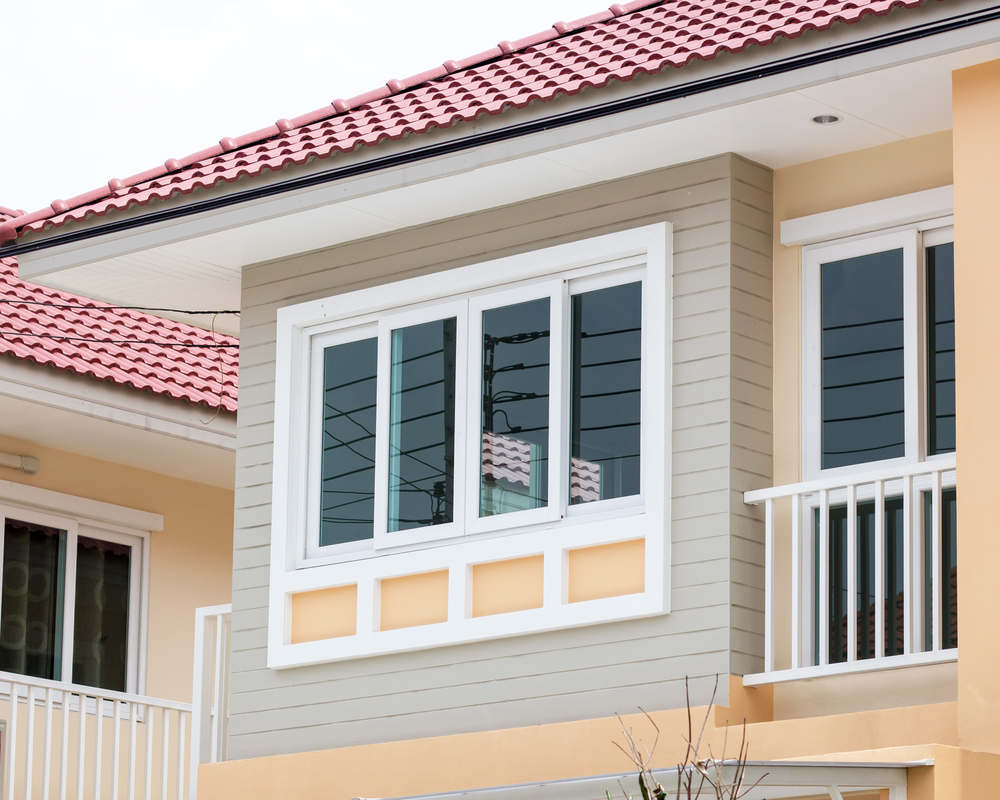 Low-E Windows Reduce Utility Bills
Low-E windows not only reduce infrared light from the outside, but also prevent heat transfer from the inside. This will help keep your home cooler during the summer and warmer during the winter. You'll rely on your HVAC less, reduce your monthly energy bills while making your home more comfortable at the same time. To take your energy efficiency to the next level, combining Low-E windows with an argon gas filling will make for the ultimate combination.
What is Argon Gas?
Argon gas is an odorless, colorless gas that reduces the transfer of heat through glass panes. Double pane windows can be filled with this innate gas to increase its level of energy efficiency. It's non-toxic, so homeowners can have peace of mind even when the window breaks. Apart from energy efficiency, argon gas helps prevent moisture buildup and clouding within the window. It's possible to get windows that are both Low-E and filled with argon gas. Here at Family Home Improvements, argon gas is a standard on all of our windows.
Are Low-E Windows with Argon Gas Right for Me?
While the investment in Low-E windows with argon gas may be higher than that of non-Low-E windows, the long-term benefits clearly abolish the short-term cost difference of energy-inefficient windows. In fact, you'll recuperate the invested money back in energy savings. Your home will be more comfortable, and your overall quality of life will be enhanced. We hope this blog helped you see how Low-E and argon gas windows increase efficiency. If you're planning to replace your home's windows with these energy-efficient windows, the expert team at Family Home Improvements can help! Give us a call at (562) 464-0684 or click here for a free quote!
Get a Free Quote
Family Home Improvement
Family Home Improvements has been in business for over a decade providing excellent services with experienced, well-trained, and courteous crews. Many homeowners have used Family Home Improvements and are now repeat clients, requesting expert help from Family Home Improvements with other aspects of home improvement, including room additions, door installations, and kitchen and bathroom makeovers.
A Five-Star Company

These guys are awesome. They did a coating on my house called "Texcote". I love it. My house has never looked better. The crew was great. They were Clean on time and very nice, and after they finished, Renzo himself came back to do an inspection and check to see if I was happy. Not many companies do that. I thought that was great. Definitely will recommend them, and I will use them from now on for all my home improvement needs.
-Victor G.
Let's Make Things Happen
We take the confusion, stress, and headache out of the entire home improvement process. Our team members walk you through the entire journey!
"Hired Family Home Improvements to paint my house. Renzo was there every day to answer any of my questions and keep me informed. Jose Luis and Jose were very professional and did a great job. They were very nice and worked with me on any concerns I had. Would definitely hire again and recommend."
Family Home Improvements Customer from Orange, CA