DMac shares his home improvement expertise
Out of all the ways you can add curb appeal to your home, none consistently stands as a top contender like Hardie board siding. Aside from serving as a protective barrier, it adds beauty and value to your home as well. If you're looking for one of the most effective ways to boost the look of your house, installing new siding is the way to go! In today's blog, we will go over how Hardie board siding creates the ultimate curb appeal.
High-End Aesthetic
One of the nicest perks of Hardie board siding is Its ability to transform a home's aesthetic and give it a high-end, elegant look! If the siding of your home is falling apart, worn, and dingy, it'll make your home look old and visually unappealing. This will affect the value of your home tremendously. Installing beautiful new Hardie board siding will immediately improve your home's curb appeal and give it that sophisticated look we all love!
Boosted Home Value
As the saying goes, first impressions matter, and if the exterior view of your home looks terrible thanks to your old siding, you can't expect to get the best price for your home. If you're thinking about selling your home and are looking for the best way to improve its value, investing in new Hardie board siding is a smart decision. The exterior look of your home plays a major role in a buyer's impression of your home's value, so it's essential that you work on enhancing the part of your home most people look at; the exterior. While not all buyers get a chance to see the interior of your home, all will surely catch a glimpse of the exterior. Nothing compares to the look of a home with brand-new Hardie board siding!
Unique Curb Appeal
How many stucco homes do you see in southern California? A lot! The use of Hardie board siding isn't too common, giving your home a unique feature that will make it stand out! It'll give your home some added personality since it will stand out from the crowd—in a sophisticated way! Hardie board siding makes a bold statement while also radiating a unique charm that cannot be found using other materials. If you like being distinctive, this exterior siding option is for you!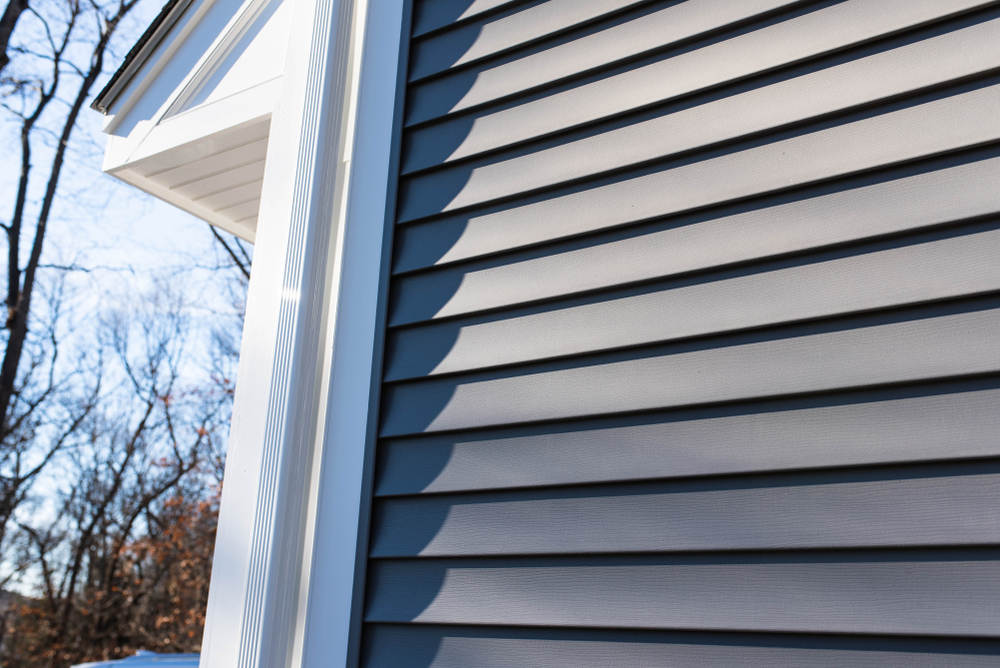 Install Hardie Board Siding Today!
Hardie board siding offers homeowners the perfect balance of elegance, charm, and the enviable curb appeal we all want. From high-end aesthetics to boosted home value, what's there not to love about Hardie board siding? We hope this blog helps you see how Hardie board siding creates the ultimate curb appeal. If you're ready to enhance your home's curb appeal with Hardie board siding, the expert team at Family Home Improvements is here to help! We specialize in the installation of James Hardie siding. Call us at (562) 464-0684 or click here to schedule your FREE in-home consultation today!
Get a Free Quote
Family Home Improvement
Family Home Improvements has been in business for over a decade providing excellent services with experienced, well-trained, and courteous crews. Many homeowners have used Family Home Improvements and are now repeat clients, requesting expert help from Family Home Improvements with other aspects of home improvement, including room additions, door installations, and kitchen and bathroom makeovers.
A Five-Star Company

These guys are awesome. They did a coating on my house called "Texcote". I love it. My house has never looked better. The crew was great. They were Clean on time and very nice, and after they finished, Renzo himself came back to do an inspection and check to see if I was happy. Not many companies do that. I thought that was great. Definitely will recommend them, and I will use them from now on for all my home improvement needs.
-Victor G.
Let's Make Things Happen
We take the confusion, stress, and headache out of the entire home improvement process. Our team members walk you through the entire journey!
"Hired Family Home Improvements to paint my house. Renzo was there every day to answer any of my questions and keep me informed. Jose Luis and Jose were very professional and did a great job. They were very nice and worked with me on any concerns I had. Would definitely hire again and recommend."
Family Home Improvements Customer from Orange, CA