DMac shares his home improvement expertise
If you see giant bubbles underneath your home's Texcote and notice parts falling off, then segments of the underneath layering weren't done properly. If you are experiencing these Texcote problems, rest easy; there are ways to correct them. This blog will go over how to repair Texcote Coolwall issues.
What is Texcote Coolwall?
Texcote Coolwall systems offer homeowners one of today's most reliable and beautiful solutions to protecting home exteriors. Not only is Texcote Coolwall 10 times thicker on average than ordinary paint, it also contains special reflective pigments that provide superior reflectivity. This paint contains pigments that reflect the sun's rays, reducing the temperature of your home's exterior walls up to 40 degrees.
Texcote Issues
Texcote Coolwall comes with a lot of great benefits for homes, however flaking, cracking, peeling, and bubbling can begin to appear if the Texcote was not applied after a proper preparation of the underlying surface. If this is the case, some reparations will be required. Fortunately, there are a couple of different ways it can be repaired.
How to Repair Texcote Coolwall
There are a few different ways to remove, patch, and fix Texcote problems. Different ways it can be repaired includes:
Patching – This process consists of water blasting and scaping the affected areas to completely remove the failing Texcote. It would be followed with a skim coat of high-strength cement substrate. Lastly, it could be replaced with a new Texcote.
New Texcote (Without Sandblasting) – If the issue is too big to be fixed in patches, then it would be recommended to replace the Texcote of the entire house. This process consists of water blasting and scaping all areas to completely remove the failing Texcote. Then it could be followed by a new Texcote for the entire house.
New Texcote (With Sandblasting) – When the total of the failed areas is more than 30%, it is recommended to sandblast. Sandblast and scrape all Texcote from the house, followed by new Texcote.
New Stucco (Removal of All Wood) – When Texcote is failing and applied directly on top of a wood surface, it is recommended to replace the wood and start from the beginning. You would have to remove all wood with failing Texcote and replace it with new wood. Some waterproofing paper would be added with some coating as well. Finally, the new Texcote would be applied.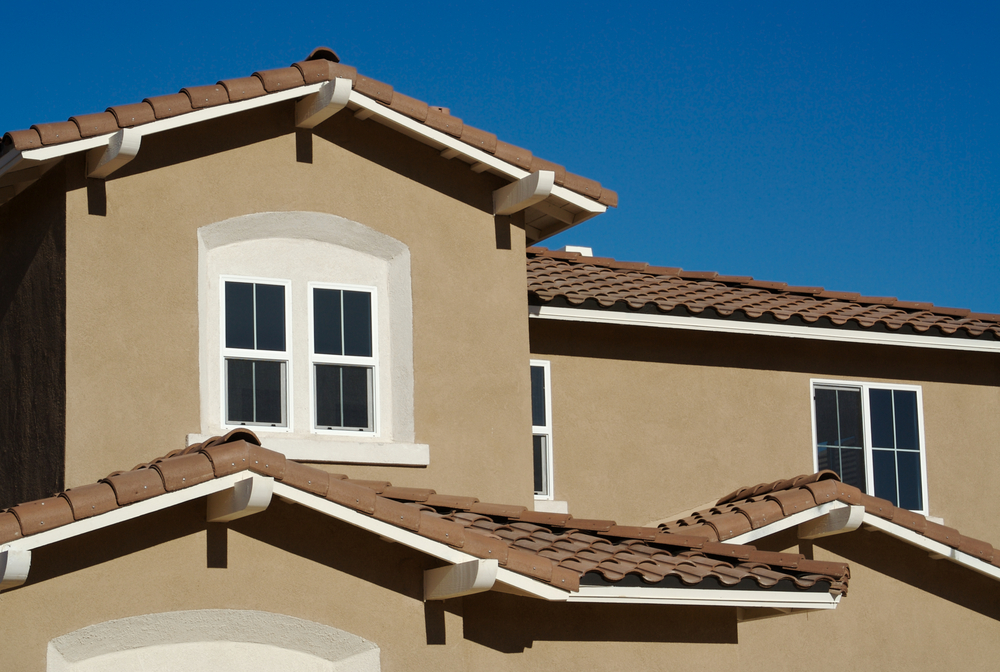 Graffiti
In the case of graffiti, Family Home Improvements can provide a paint job on the affected wall, closely matching the paint color on the wall. Primer is applied, then allowed to stand before finishing with the completion of the paint application.
Family Home Improvements only uses highly experienced painters to work on our clients' homes, ensuring high-quality paint applications every time. We hope this blog helped you see how to repair Texcote Coolwall problems. If your Texcote Coolwall needs some reparations, give us a call at (562) 464-0684 or visit our website for a free quote.
Get a Free Quote
Family Home Improvement
Family Home Improvements has been in business for over a decade providing excellent services with experienced, well-trained, and courteous crews. Many homeowners have used Family Home Improvements and are now repeat clients, requesting expert help from Family Home Improvements with other aspects of home improvement, including room additions, door installations, and kitchen and bathroom makeovers.
A Five-Star Company

These guys are awesome. They did a coating on my house called "Texcote". I love it. My house has never looked better. The crew was great. They were Clean on time and very nice, and after they finished, Renzo himself came back to do an inspection and check to see if I was happy. Not many companies do that. I thought that was great. Definitely will recommend them, and I will use them from now on for all my home improvement needs.
-Victor G.
Let's Make Things Happen
We take the confusion, stress, and headache out of the entire home improvement process. Our team members walk you through the entire journey!
"Hired Family Home Improvements to paint my house. Renzo was there every day to answer any of my questions and keep me informed. Jose Luis and Jose were very professional and did a great job. They were very nice and worked with me on any concerns I had. Would definitely hire again and recommend."
Family Home Improvements Customer from Orange, CA