DMac shares his home improvement expertise
Pets can be a handful, especially if they want to be entering and exiting the house at all times! Give your pet the choice to enter or leave the house at will. With Anlin pet doors, you can stop playing doorman all the time and give your pet the freedom it deserves.
Anlin Pet Doors
Pet doors by Anlin Window and Doors offer homeowners pet doors that are built within sliding patio doors and swinging French doors. You can give your pet the freedom to enter and exit the house at free will while maintaining the aesthetics of your home at the same time. This pet door gives people the option to lock the pet door when you don't want your pet leaving the house, or to block out exterior weather. When locked, outside weather doesn't seep in through the pet door, keeping your house comfortable throughout all the seasons of the year.
Features
Anlin pet doors offers a variety of features that differentiates them from other pet doors. Features it offers includes:
Durable Flap with Magnetic Seal – The magnetic seal acts as a weatherstrip to keep the elements out.
Heavy Duty Frame – No matter how crazy your pet is, the heavy-duty frame will ensure that nothing will break.
Choice of Location – This pet door can be placed in any lower corner of your sliding door or French door, including moveable and stationary panels.
Slim Design – With the slim design of Anlin Pet Door, sliding patio doors won't be affected by it. They can be opened fully, even when the pet door's closure panel is latched.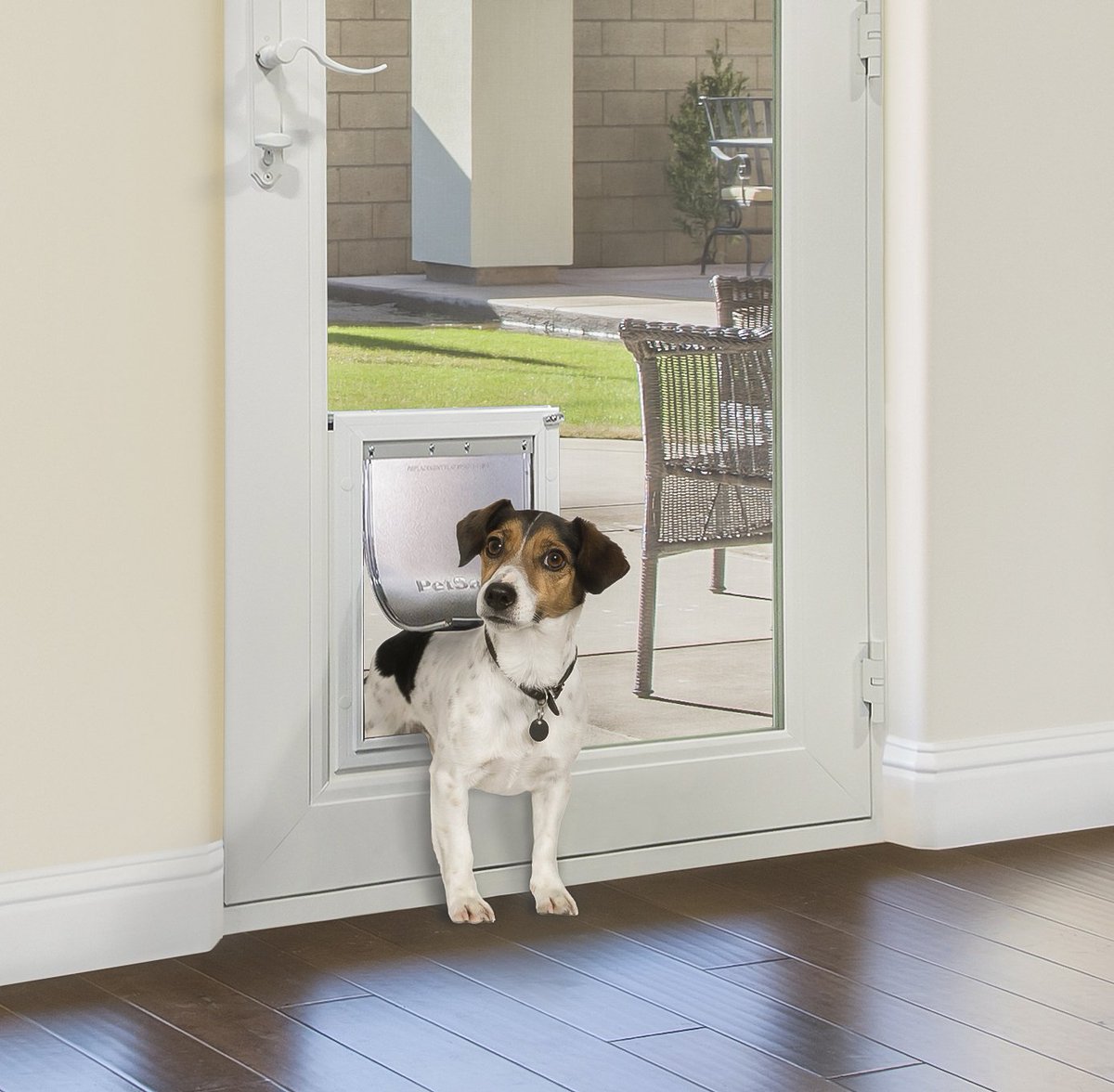 Pet Door Sizes
The pet doors we offer come in various sizes, making it accessible to pets of all shapes and sizes. The sizes we have include:
Small – designed for pets that weigh up to 15 lbs such as Cats, Chihuahuas, Papillons, Yorkies, Pomeranians, and Japanese Chins
Medium – designed for pets that weigh up to 40 lbs such as Poodles, Dachshunds, Corgis, Pekingese, Beagles, Shelties, Schnauzers, Cocker Spaniels, and most Terriers
Large – designed for pets that weigh up to 100lbs such as Golden Retrievers, Labradors, German Shepherds, Boxers, Setters, Collies, Bulldogs, Pointers and Dobermans
Extra Large – designed for pets that weigh up to 200 lbs such as Old English Sheepdogs, Rottweilers, Great Danes, St. Bernards, Newfoundlands, Great Pyrenees, and Irish Wolfhounds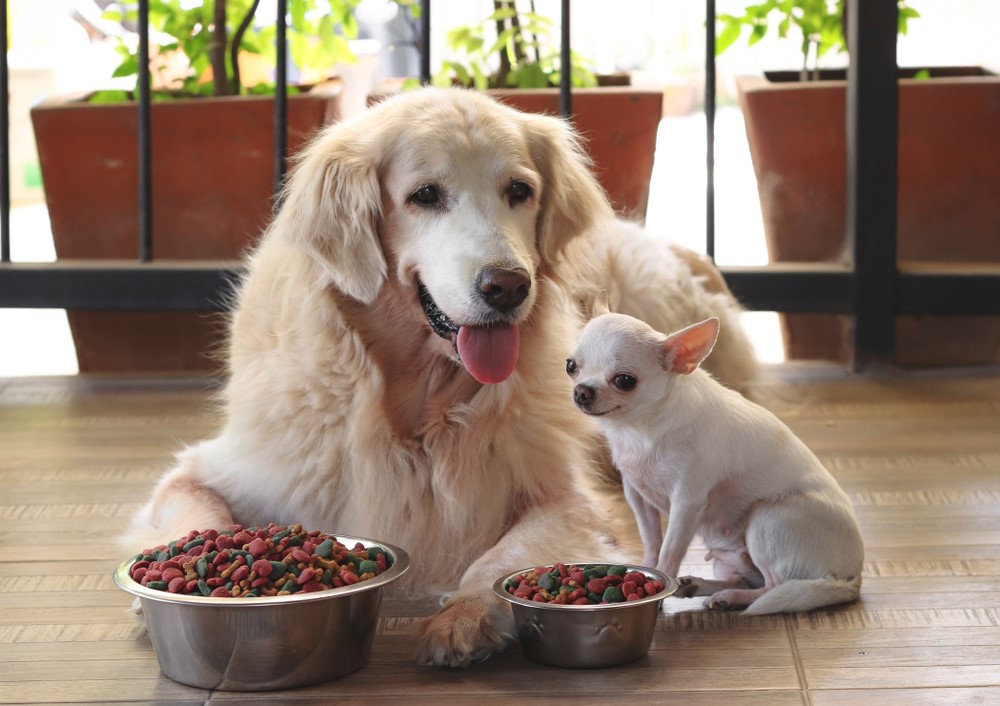 Styles
Just because you have a pet door doesn't mean you can't match it up with your home's style. Anlin pet doors come with a variety of colors to choose from, such as:
White frame + transparent panel
White frame + white panel
Tan frame + transparent panel
Tan frame + black panel
Adobe frame + transparent panel
Adobe frame + black panel
You can also apply ThermaCoat to your pet door. ThermaCoat is a solar reflective coating that will not only enhance the look of your pet door, but also keep your house cooler. You can choose from a variety of colors such as:
Architectural Black
Architectural Bronze
Architectural Silver
Classic Gray
Espresso
Taupe
Red Pepper
Rose Wood
Desert Tan
Sandstone
Divine Wine
Forest Green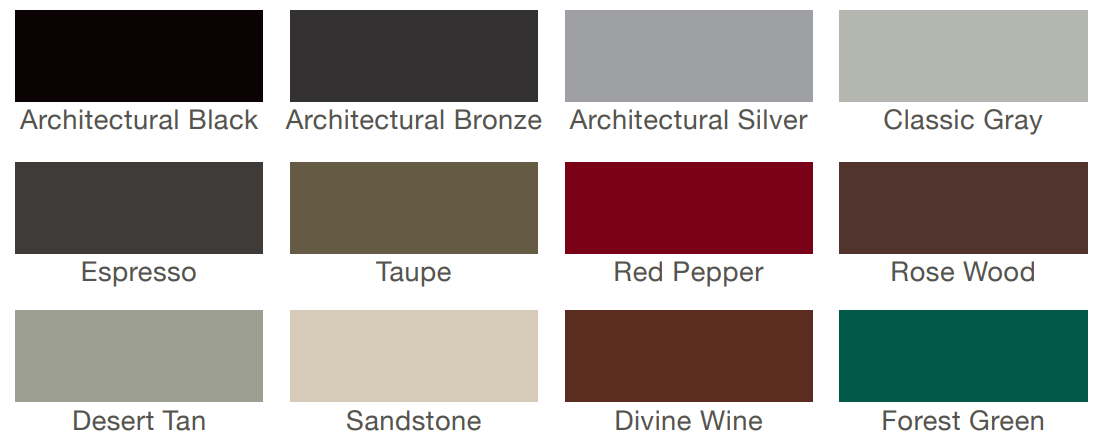 Benefits
Benefits that come with having an Anlin pet door in your house include giving your pets more freedom. Pets with more freedom are able to release more stress, thus causing fewer disorders. Your pet will also be able to get more exercise, making them a healthier, more cheerful pet. You will no longer have to worry about your pet clawing your door to be able to come in or out of the house.
Give your pet the gift of more freedom! Get them an Anlin pet door! We hope this blog was able to show you all of the benefits of our pet doors. To get your furry one a pet door, give us a call at (562) 464-0684 or visit our website.
Comments
Let's Make Things Happen
We take the confusion, stress, and headache out of the entire home improvement process. Our team members walk you through the entire journey!
"Hired Family Home Improvements to paint my house. Renzo was there every day to answer any of my questions and keep me informed. Jose Luis and Jose were very professional and did a great job. They were very nice and worked with me on any concerns I had. Would definitely hire again and recommend."
Family Home Improvements Customer from Orange, CA