DMac shares his home improvement expertise
Do you feel frustrated by the loud outside noise of your home? Most people think that the only solution is to move out. However, that's not true. This is where soundproof replacement windows come in. Before moving forward, you should know that there is no such thing as a 100% soundproof window. However, Family Home Improvement's Replacement windows are almost soundproof as they can reduce up to 80% of unwanted noise! This makes a big difference in helping bring back the peace to your home.
Soundproof Windows
Whether it's the sound of traffic, dogs, loud music, airplanes, or your neighbor playing his bass guitar all afternoon, we all have reasons for wanting a quieter, more peaceful home. Although 100% soundproof windows are a myth, there are ways of drastically reducing the loud noise levels from entering your home, and that's with Family Home Improvement's soundproof Anlin windows. Apart from dramatically reducing outside noise levels by up to 80%, they also provide:
Increased Security – Soundproof windows give your added security as they are made with laminated glass, which is stronger than regular glass options.
Energy-Efficiency – Soundproof windows provide an extra barrier, thus restricting airflow. This gives you a lower cost in energy bills as less energy is required to keep your home's temperature at a comfortable level.
Reduced Condensation – Window condensation is a common problem. Luckily, soundproof windows will significantly reduce it.
Increased Home Value – The value of your home will rise with the simple fact that you have soundproof windows.
How Do Soundproof Windows Work?
Our dual-pane soundproof windows have two panes of glass. One glass is thicker than the other, thus helping reduce the noise coming in and out of your home. One pane could be 1/8'' while the other can be 3/16''. When one pane is thicker than the other, the sound waves are notably reduced and dampened. This helps your home become a more pleasant and comfortable place to live in.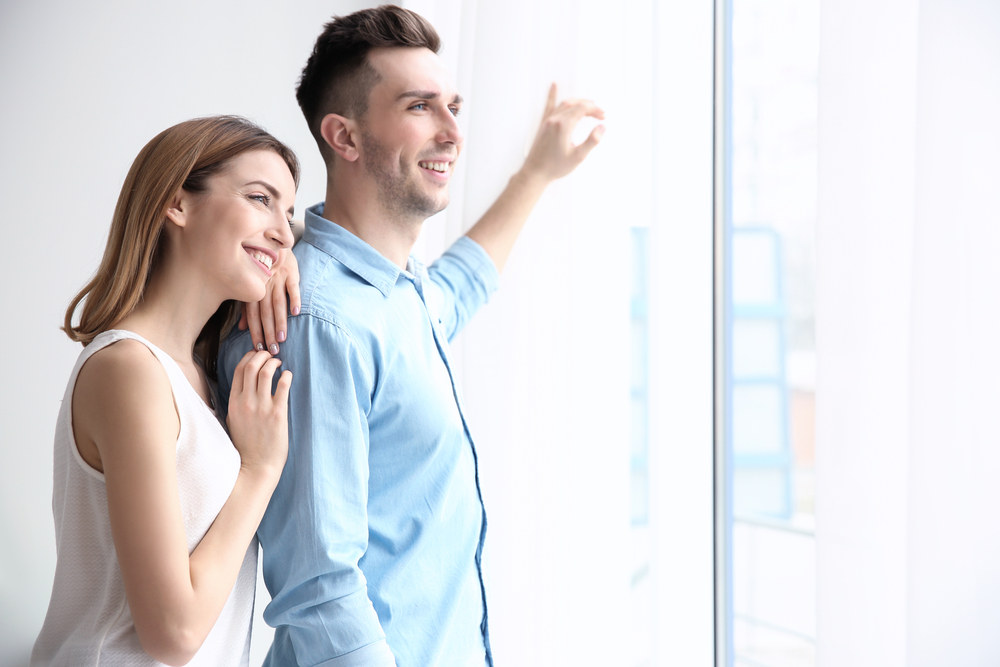 Benefits of Soundproof Windows
Soundproof windows provide homeowners with more benefits than just remarkably lowers noise levels. They are low maintenance windows, meaning that you won't need to be cleaning them all the time. These windows let in less dirt, dust, and bugs! Now you won't have to be cleaning off the spiderwebs every week! They also help reduce the levels of ultraviolet light entering your home. The laminated glass on these windows has a layer of plastic applied to the inside. This helps block 99.9% of all the UV light traveling through the glass, which prevents your furniture from fading in color.
Why Family Home Improvements?
At Family Home Improvements, our professional window technicians can easily and quickly replace existing vinyl frame windows or create new window spaces for your soundproof windows. We use Anlin Windows when replacing existing windows, and also when creating new windows. When it comes to the installation of soundproof windows, we have the skills and expertise to do it right the first time. The first step to having a more comfortable home starts with us.
Sound pollution is becoming a huge problem with homeowners across the United States. Luckily, soundproof windows are bringing back the peace to all of these homes! There is no need to argue with neighbors or move to a different house with Family Home Improvement's soundproof Anlin windows! We hope this blog helped you see how soundproof windows can help bring peace back to your home. To replace your windows with soundproof windows, give us a call at (562) 464-0684 or click here for a free quote.
Get a Free Quote
Family Home Improvement
Family Home Improvements has been in business for over a decade providing excellent services with experienced, well-trained, and courteous crews. Many homeowners have used Family Home Improvements and are now repeat clients, requesting expert help from Family Home Improvements with other aspects of home improvement, including room additions, door installations, and kitchen and bathroom makeovers.
A Five-Star Company

These guys are awesome. They did a coating on my house called "Texcote". I love it. My house has never looked better. The crew was great. They were Clean on time and very nice, and after they finished, Renzo himself came back to do an inspection and check to see if I was happy. Not many companies do that. I thought that was great. Definitely will recommend them, and I will use them from now on for all my home improvement needs.
-Victor G.
Let's Make Things Happen
We take the confusion, stress, and headache out of the entire home improvement process. Our team members walk you through the entire journey!
"Hired Family Home Improvements to paint my house. Renzo was there every day to answer any of my questions and keep me informed. Jose Luis and Jose were very professional and did a great job. They were very nice and worked with me on any concerns I had. Would definitely hire again and recommend."
Family Home Improvements Customer from Orange, CA