DMac shares his home improvement expertise
When homeowners are ready to start replacing the windows of their home, there are a few factors that need to be taken into consideration, such as price, style, and level of energy efficiency. But before getting into the little details, you should first understand the two major window types available on the market: single hung windows and double hung windows. While most people know of these two styles, they don't truly know their differences. This blog will go over the differences between single and double hung windows to help you determine which one is best for your home.
Single Hung Windows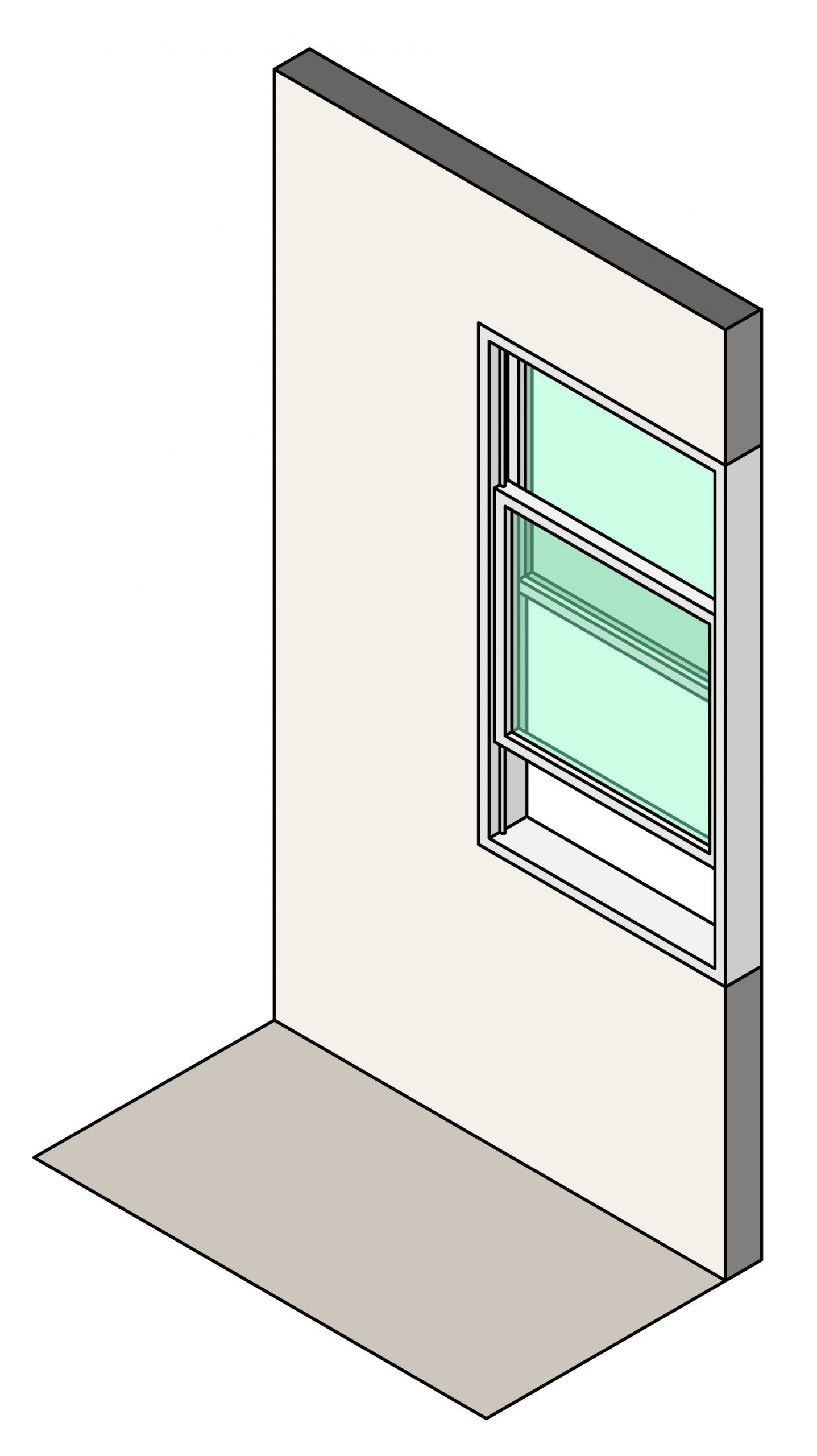 A single hung window is a popular window option within homeowners that balance airflow, style, and costs. This is the optimal option if you're looking for an affordable way to enjoy a split window look that still allows ample airflow without compromising the safety of the household. Similar to double hung windows, this replacement window option has two sashes, but can only operate one.
Window sashes can open in or out and slide up and down. This movement makes it easy and convenient to clean both sides of the windows. Only the bottom sash is operable with single hung windows. These windows have a secure latch system that prevents operable sashes from becoming a safety concern. Its simple lock prevents it from being opened from the outside. It can only be opened and closed from the inside of your home. With fewer moving parts, single-hung windows are conceivably more weather resistant.
Double Hung Windows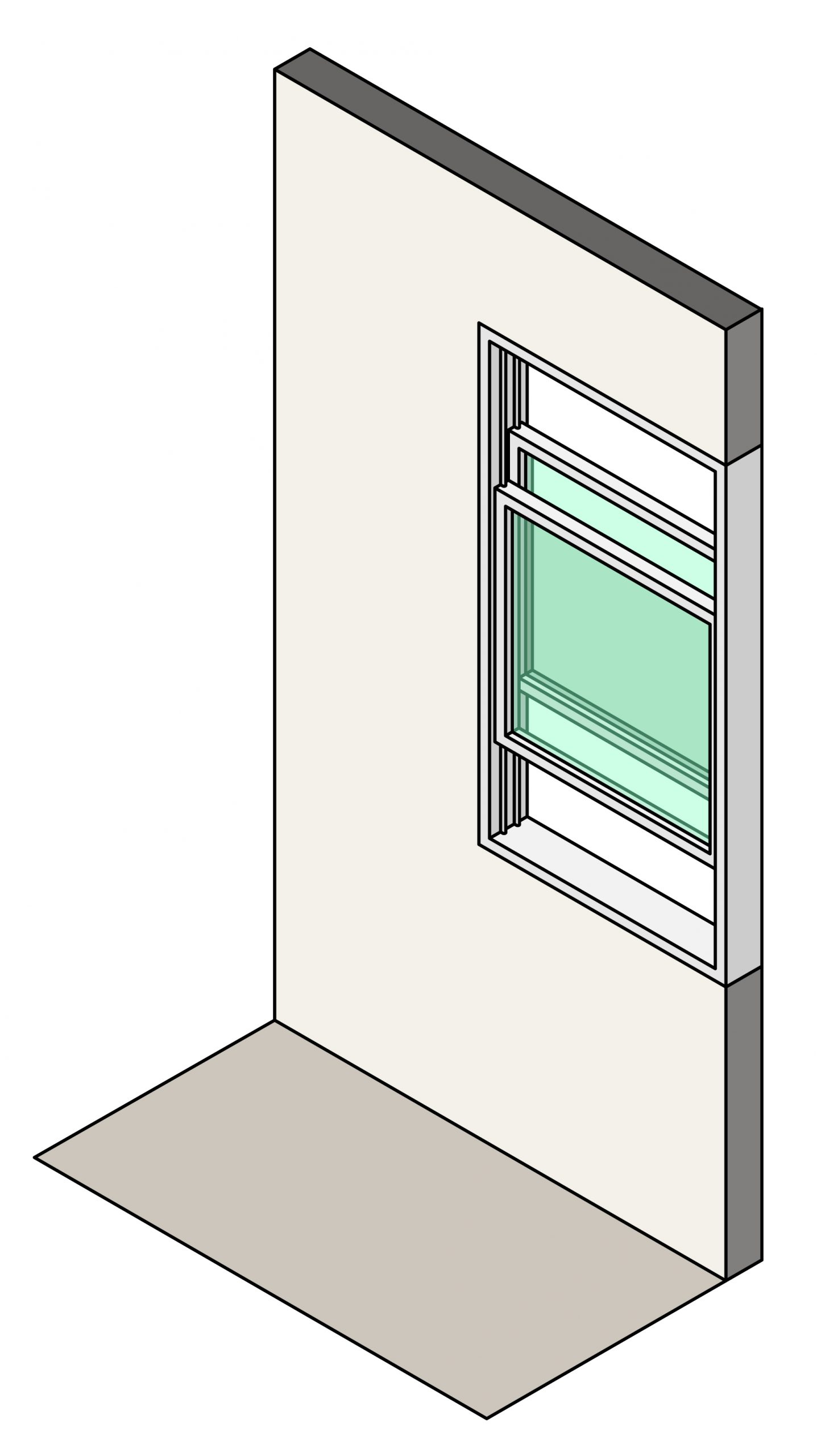 Double hung windows are basically identical to single hung windows except for the fact that both sashes slide up and down (whereas with single hung windows, only the bottom sash moves, and the top half is permanently fixed). While double hung windows are typically more of an investment than its single-hung alternative, you can make up the difference in energy savings. Additional ventilation can cool your southern California home more quickly, so opening up both sides is an excellent benefit for you to consider.
If you have young children or pets in the household, you should also consider the safety benefits that double hung windows offer. Although both single and double hung windows are safe designs, the difference in their operation can impact the safety of children and pets. Because single hung windows can only operate the bottom sash, they may make it less safe for the little ones in the house. For example, on a hot day, people leave their windows slightly open. This means leaving the bottom sash open for single hung windows. This could allow small children or pets to escape, or even worse, fall from a dangerous height. With double hung windows, you can open up the top sash and close the bottom one. This eliminates the possibility of children or pets falling through the open window.
Cleaning Considerations
We all have to clean our windows at least twice per year. Whether you have a single or two-story home, you should take into account the cleaning considerations. Cleaning a single-hung window takes a little more effort than that of a double-hung one. The operable sash of a double hung window allows you to easily open up and wipe down both sides of every pane. A fixed sash will require that you reach around your window or clean it from the outside.
Ventilation Differences of Single and Double Hung Windows
Both single and double hung windows offer great ventilation compared to other window types. However, out of these two, double hung windows offer better ventilation benefits. If ventilation is an essential factor for you, then double hung windows may be the right choice for your home. They also allow you to use your fan or AC less often, saving you money on energy bills.
Which is Best for My Home?
Single hung windows and double hung windows have their specific benefits and features. Depending on your particular needs and wants, one may work out better for you than another. We hope this blog helped you see the differences between single and double hung windows. At Family Home Improvements, we know it's challenging to find an iconic, affordable, energy-efficient window that fits your needs. Luckily, our experts can help! We can discuss the pros and cons of these windows in greater detail and figure out which one will work best with your necessities and lifestyle. Contact us today to discuss the ideal choice for your home and get started! Give us a call at (562) 464-0684 or click here for a free quote.
Get a Free Quote
Family Home Improvement
Family Home Improvements has been in business for over a decade providing excellent services with experienced, well-trained, and courteous crews. Many homeowners have used Family Home Improvements and are now repeat clients, requesting expert help from Family Home Improvements with other aspects of home improvement, including room additions, door installations, and kitchen and bathroom makeovers.
A Five-Star Company

These guys are awesome. They did a coating on my house called "Texcote". I love it. My house has never looked better. The crew was great. They were Clean on time and very nice, and after they finished, Renzo himself came back to do an inspection and check to see if I was happy. Not many companies do that. I thought that was great. Definitely will recommend them, and I will use them from now on for all my home improvement needs.
-Victor G.
Let's Make Things Happen
We take the confusion, stress, and headache out of the entire home improvement process. Our team members walk you through the entire journey!
"Hired Family Home Improvements to paint my house. Renzo was there every day to answer any of my questions and keep me informed. Jose Luis and Jose were very professional and did a great job. They were very nice and worked with me on any concerns I had. Would definitely hire again and recommend."
Family Home Improvements Customer from Orange, CA