DMac shares his home improvement expertise
 Transforming Homes: A Remarkable Interior Painting Project in Whittier, CA: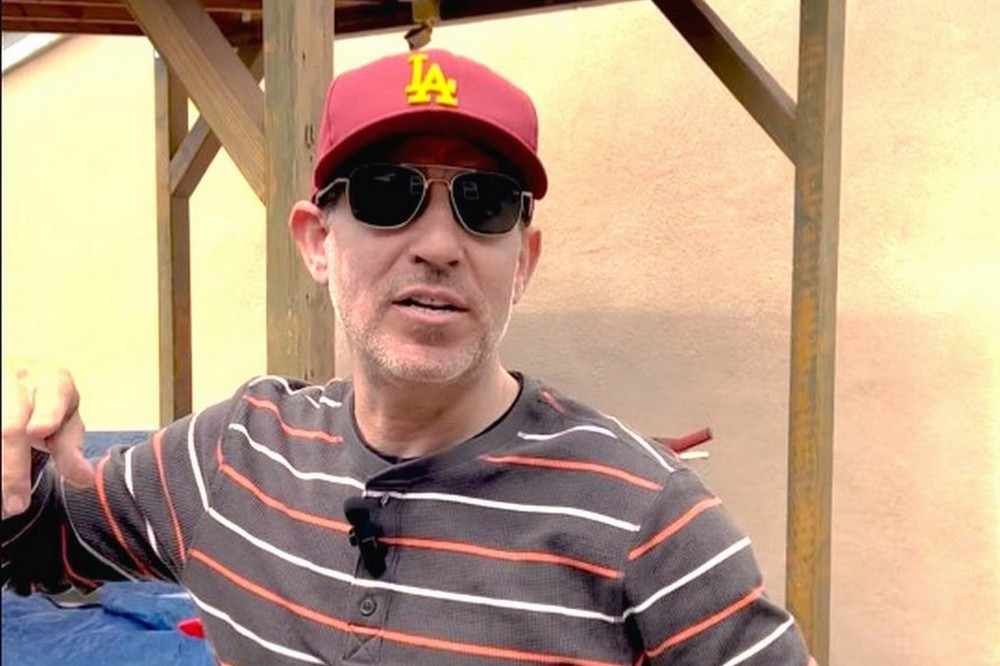 We're excited to share our recent interior painting project in the charming city of Whittier, CA! In addition to discussing the captivating transformation we achieved inside the home, we will also delve into the concrete and brick work we undertook in the backyard. Interior painting is a crucial aspect of home improvement, not only for enhancing aesthetics but also for creating a comfortable and personalized living space. So, let's dive into the details and explore how Family Home Improvements breathed new life into this Whittier residence!
Nestled in Los Angeles County, Whittier is a picturesque city known for its rich history, tree-lined streets, and close-knit community. Its proximity to neighboring cities such as Pico Rivera, La Mirada, and Santa Fe Springs makes it a prime location for families seeking a suburban haven with easy access to urban amenities. Whittier boasts a diverse array of architectural styles, from mid-century modern homes to traditional bungalows, offering a unique canvas for home improvement projects.
Interior painting is an investment that holds significant value for homeowners. Not only does it enhance the aesthetic appeal of a space, but it also has a profound impact on the overall ambiance and mood within the home. A fresh coat of paint can breathe new life into a room, making it feel brighter, cleaner, and more inviting. Moreover, interior painting allows homeowners to express their personal style and create a unique atmosphere that reflects their tastes and preferences.
Our team at Family Home Improvements had the privilege of working with a delightful family in Whittier to revitalize their living spaces. The project involved painting the interiors and conducting some stunning concrete and brick work in their backyard.
At Family Home Improvements, we believe in providing exceptional customer service right from the start. As part of our commitment to our clients, we offer free estimates and consultations for interior painting projects. Our experienced professionals assess the scope of the project, understand the homeowners' preferences, and provide an accurate estimate of the cost and timeline.
Choosing the right colors for each room is crucial in setting the desired mood and creating a harmonious living environment. Our expert consultants worked closely with the Whittier homeowners, offering valuable insights and recommendations based on their preferences, lighting conditions, and existing décor. Once the colors were finalized, our team prepared the surfaces meticulously, ensuring they were clean, smooth, and ready to receive the new paint.
The skilled painters at Family Home Improvements demonstrated their expertise and attention to detail during the painting process. They employed the latest techniques and high-quality materials to deliver flawless results. Careful consideration was given to each stroke, ensuring even coverage, crisp lines, and a stunning finish. Our team took great care to protect furniture, flooring, and other belongings, ensuring a hassle-free experience for the homeowners.
In addition to the interior painting, Family Home Improvements also undertook captivating concrete and brick work in the Whittier backyard. This involved creating a beautiful patio space, constructing a brick pathway, and adding decorative elements that blended seamlessly with the overall aesthetic of the home. The addition of these hardscaping features not only enhanced the backyard's functionality but also added charm and visual interest!
Comments
Let's Make Things Happen
We take the confusion, stress, and headache out of the entire home improvement process. Our team members walk you through the entire journey!
"Hired Family Home Improvements to paint my house. Renzo was there every day to answer any of my questions and keep me informed. Jose Luis and Jose were very professional and did a great job. They were very nice and worked with me on any concerns I had. Would definitely hire again and recommend."
Family Home Improvements Customer from Orange, CA