DMac shares his home improvement expertise
So you're replacing your windows and doors – now what? Congrats! Deciding to improve your home with new windows and doors is one of the wisest decisions you can make regarding home improvements. Now that your window openings have been measured and your new windows and doors have been ordered, what are the next steps? This guide will walk you through every step of the process, from preparing your home for the arrival of the windows and doors to the final inspection of the work. Having an idea of what to expect will make for a smoother process and a better overall experience.
Prepare For Your Windows & Door Delivery
Depending on the situation, the installation crew can show up with your new windows and door in their truck, or they may have them delivered to your house a day or two before the job begins. If they get delivered ahead of time, it's best that you prepare by making space for them. The optimal location would probably be your garage. Ask the project manager how much space they'll take so that you can make some room for them before they arrive. If you don't have space, then talk to the project manager to coordinate the delivery date with their arrival. The last thing you want to do is leave your windows and doors outside exposed to the elements.
Clear the Way for Installers
The window installation crew will need space to work. Clear any furniture located near the places where the windows and doors will be replaced, both inside and out. For example, clear the inside of furniture like couches and tables. On the outside, clean the space of patio sets, lawn ornaments, and other decor. If large windows and doors need to be hauled through, make sure to clear an open path, especially near tight corners and narrow hallways to enable them to make it through.
Protect Your Property
An experienced professional crew will do their best to not damage your property. However, accidents happen. To lessen the chances of an accident, relocate items that could easily be tipped over, such as floor lamps. Remove any type of valuables or fragile items away from the worksite. Installing windows and doors can cause the walls to rattle, so don't take any chances. The installers will most likely bring clothes and plastic to protect the floor in the work area, but it's a good idea to let them know if there are any delicate surfaces that you would like them to be particularly gentle around.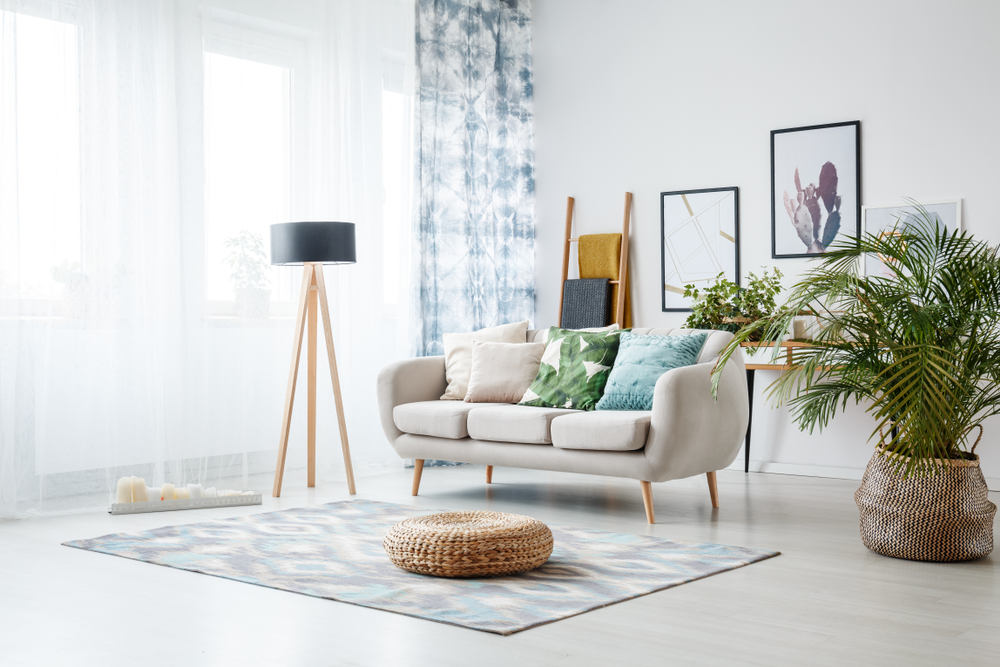 Are you the handy type? Remove shades, blinds, and curtains ahead of time. Not so handy? You could ask the installers to remove them for you. Talk with the crew to see whether they need to be removed, or if they could simply be covered up with plastic.
The Window & Door Installation Process
Once all of the preparations are made, the installation crew will be able to begin the installation process for your windows and doors. No need for you to do much here. So how long will this process take? Similar to every answer to questions you make, it depends. For example, custom windows and doors can take longer to install than a regular. Typically, a two-person team can replace an average-sized window in one hour. It would take one day to install eight windows. However, larger windows take more time to replace. There are many factors that can prolong the replacement of a window, such as the complexity of the interior and exterior trim.
Sliding patio doors take more time to install compared to windows. Installing one sliding patio door can take half a day or more. This is because they're larger and more complex. It's also common to encounter wood rots, which would require repair. Every job is different, and there are many factors that could prolong the process. For a job well done, it is important that you be patient.
Inspect Your New Windows and Doors
Yes! Your new windows and patio doors are finally installed. Now it's your turn: inspect every window and door before the installation crew leaves. Look for dents and scratches on the glass, window frames, trim, and sashes. Open and close the windows a few times to ensure that they open and close with ease. It's best to make sure that you're 100% satisfied with everything before the installation crew leaves. Once it all looks good and you're satisfied, the windows and door installation is finally complete!
Having a general idea of what to expect and how to prepare will make your window and door replacement project more efficient! The key to a smooth project is constant communication. Don't be afraid to ask your window installer team questions. The more you communicate, the fewer misunderstandings there will be. We hope this blog helped you see what to expect during your window and door replacement project. If you're ready to get your windows and doors replaced, give Family Home Improvements a call at (562) 464-0684 or click here for a free quote.
Get a Free Quote
Family Home Improvement
Family Home Improvements has been in business for over a decade providing excellent services with experienced, well-trained, and courteous crews. Many homeowners have used Family Home Improvements and are now repeat clients, requesting expert help from Family Home Improvements with other aspects of home improvement, including room additions, door installations, and kitchen and bathroom makeovers.
A Five-Star Company

These guys are awesome. They did a coating on my house called "Texcote". I love it. My house has never looked better. The crew was great. They were Clean on time and very nice, and after they finished, Renzo himself came back to do an inspection and check to see if I was happy. Not many companies do that. I thought that was great. Definitely will recommend them, and I will use them from now on for all my home improvement needs.
-Victor G.
Let's Make Things Happen
We take the confusion, stress, and headache out of the entire home improvement process. Our team members walk you through the entire journey!
"Hired Family Home Improvements to paint my house. Renzo was there every day to answer any of my questions and keep me informed. Jose Luis and Jose were very professional and did a great job. They were very nice and worked with me on any concerns I had. Would definitely hire again and recommend."
Family Home Improvements Customer from Orange, CA