DMac shares his home improvement expertise
 How Tiles Made a Difference in this Whittier Bathroom Remodel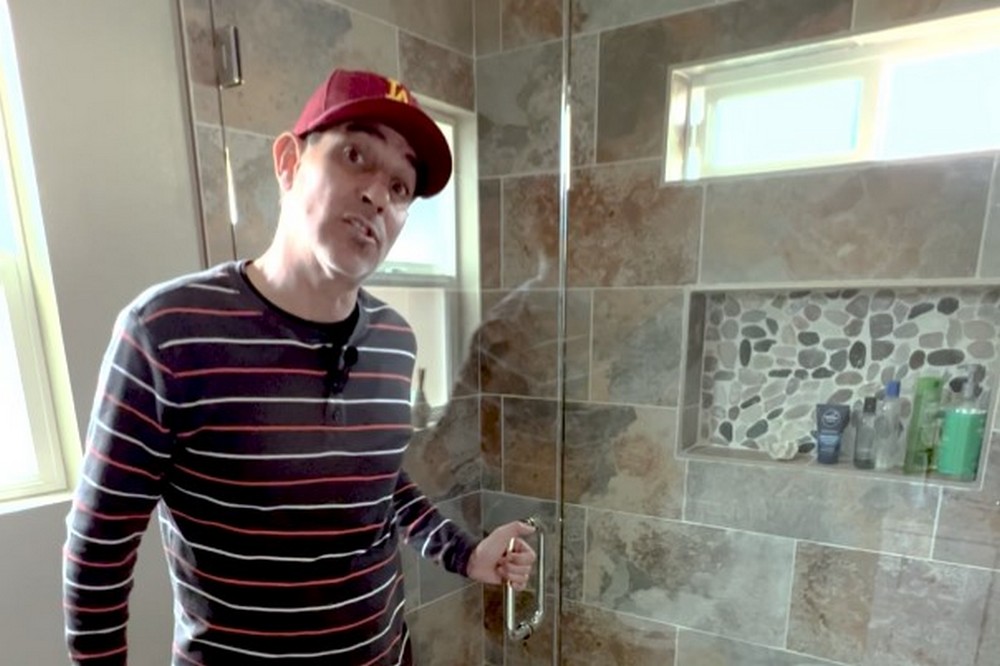 Family Home Improvements' CEO, David "D-MAC" Machado, inspects and reviews our latest bathroom remodeling project in the beautiful city of Whittier, California. We'll explore the reasons why homeowners should consider remodeling their bathrooms and the numerous benefits it brings. Additionally, we'll highlight the surrounding cities near Whittier and emphasize how Family Home Improvements offers free estimates for any homeowner interested in a bathroom remodel quote. Let's delve into the world of bathroom renovations and discover how they can transform your home!
Whittier and Its Neighboring Cities:
Nestled in the heart of Southern California, Whittier is a vibrant city known for its rich history and close-knit community. With its close proximity to neighboring cities such as Pico Rivera, Santa Fe Springs, La Habra, and Norwalk, Whittier offers residents a suburban oasis while still providing easy access to the bustling metropolis of Los Angeles. These areas are home to a diverse population, creating a vibrant tapestry of cultures and lifestyles.
Why Remodel Your Bathroom?
The bathroom is an essential space within any home, serving both practical and aesthetic purposes. It is where you start and end your day, a haven for relaxation, and a reflection of your personal style. There are several compelling reasons why homeowners should consider remodeling their bathrooms:
Enhanced Aesthetics: A bathroom remodel allows you to transform your outdated or dull space into a visually stunning sanctuary. From modern fixtures and sleek designs to luxurious materials and beautiful color schemes, a remodeled bathroom can elevate the overall ambiance of your home.
Increased Functionality: Many older bathrooms lack the functionality and efficiency of contemporary designs. Remodeling gives you the opportunity to optimize the layout, storage space, and fixtures, making your daily routines more convenient and enjoyable.

Improved

Energy Efficiency: Bathroom remodeling often involves upgrading fixtures and installing energy-efficient solutions such as low-flow toilets, water-saving faucets, and LED lighting. These upgrades not only reduce your environmental footprint but also lower utility bills in the long run.
Home Value Appreciation: A well-designed and updated bathroom is a significant selling point for potential buyers. Remodeling your bathroom can boost your home's resale value and make it more attractive in a competitive real estate market.
Benefits of a Bathroom Remodel:
Now that we understand the importance of bathroom remodeling, let's explore the benefits it can bring to homeowners:
Increased Comfort and Relaxation: A remodeled bathroom provides a rejuvenating escape from the demands of daily life. Upgrading features like a spa-like shower, a luxurious bathtub, or a cozy vanity area can enhance your comfort and promote relaxation.
Enhanced Safety and Accessibility: Bathroom remodeling allows for the incorporation of safety features such as grab bars, non-slip flooring, and walk-in showers, making the space more accessible for individuals with mobility challenges or elderly family members.
Personalization and Customization: Your bathroom should reflect your unique taste and style. Through a remodel, you have the opportunity to choose fixtures, finishes, and materials that align with your preferences, creating a personalized oasis.
Better Organization and Storage: Maximizing storage space is crucial in a bathroom. A remodel can include the addition of cabinets, shelves, and built-in storage solutions, keeping your toiletries, towels, and other essentials neatly organized and easily accessible.
When it comes to transforming bathrooms, Family Home Improvements is a trusted name in the industry. With years of experience and a dedicated team of professionals, we have successfully executed numerous bathroom remodeling projects in Whittier and its neighboring cities.
Get a Free Quote
Family Home Improvement
Family Home Improvements has been in business for over a decade providing excellent services with experienced, well-trained, and courteous crews. Many homeowners have used Family Home Improvements and are now repeat clients, requesting expert help from Family Home Improvements with other aspects of home improvement, including room additions, door installations, and kitchen and bathroom makeovers.
A Five-Star Company

These guys are awesome. They did a coating on my house called "Texcote". I love it. My house has never looked better. The crew was great. They were Clean on time and very nice, and after they finished, Renzo himself came back to do an inspection and check to see if I was happy. Not many companies do that. I thought that was great. Definitely will recommend them, and I will use them from now on for all my home improvement needs.
-Victor G.
Let's Make Things Happen
We take the confusion, stress, and headache out of the entire home improvement process. Our team members walk you through the entire journey!
"Hired Family Home Improvements to paint my house. Renzo was there every day to answer any of my questions and keep me informed. Jose Luis and Jose were very professional and did a great job. They were very nice and worked with me on any concerns I had. Would definitely hire again and recommend."
Family Home Improvements Customer from Orange, CA